How many tables does The Ocean Room have?
Answers from Our Experts (2)
The Ocean Room's main dining room is a 30-table room that overlooks the ocean on the second floor of the Five-Star Sanctuary at Kiawah Island Golf Resort. The tables range in size and seat from four to 16 people. While able to accommodate plenty of diners, the Forbes Travel Guide Four-Star steakhouse has an intimate feel, evident in the top-notch service. Adjacent to the main dining room, you'll find the Sushi Lounge — this area has an additional 10 tables and you can order lighter fare here. The Ocean Room also has two private rooms that can accommodate up to 14 people looking for a more secluded dining experience.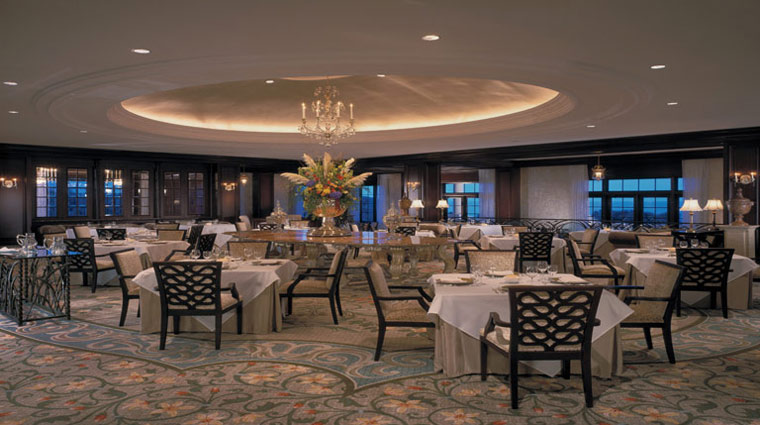 © 2011 Kiawah Island Golf Resort
The Ocean Room at The Sanctuary at Kiawah Island has spacious table seating throughout the restaurant and lounge. The Sushi Lounge of The Ocean Room is equipped with 10 tables while the main dining room hosts 30 tables. Six of these 30 tables are listed as our "best in the house" for any guests celebrating special occasions, with great views of the restaurant and ocean. Both of our private dining rooms offer space for up to 16 guests comfortably.