What is the interior design of The Ocean Room?
Answers from Our Experts (1)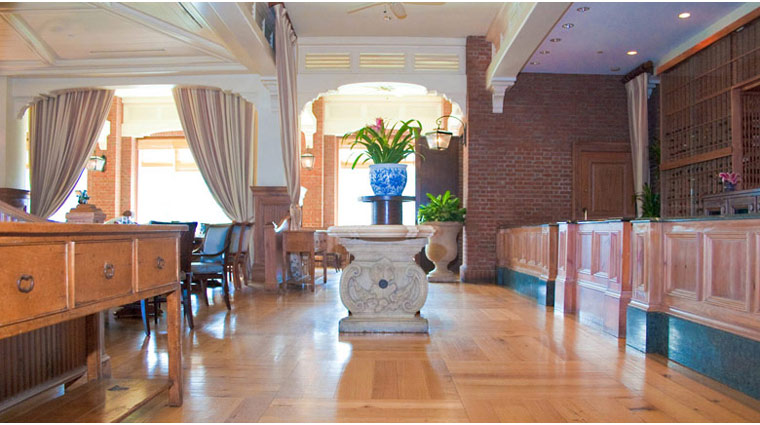 © The Five Star Travel Corporation
The interior design of The Ocean Room is sophisticated and upscale with touches that echo the rest of The Sanctuary at Kiawah Island's Antebellum South décor. The color scheme features dark polished wood accents, ironwork and lots of deep greens and reds. The entire space is made to look like someone's formal dining room, but on a larger scale. On the sides of the restaurant, some tables have cozy bench seating set back from the main dining area, topped with throw pillows for your comfort.

Small details, such as footstools and small tables add a level of familiarity to the luxury Kiawah Island restaurant, as if someone lovingly picked out each item for their own home. Bouquets spruce up the space the with plenty of green elements, and a huge marble table with striking silver legs sits in the center of the restaurant as a sort of centerpiece to all the other tables. There's also an impressive, sunken cove ceiling with a crystal chandelier that completes the dramatic room. And of course, we can't leave out The Ocean Room's windows, with the namesake views of the Atlantic, as the Forbes Travel Guide Four-Star restaurant's most memorable design feature.