What are the best amenities at The Spa at The Sanctuary at Kiawah Island?
Answers from Our Experts (1)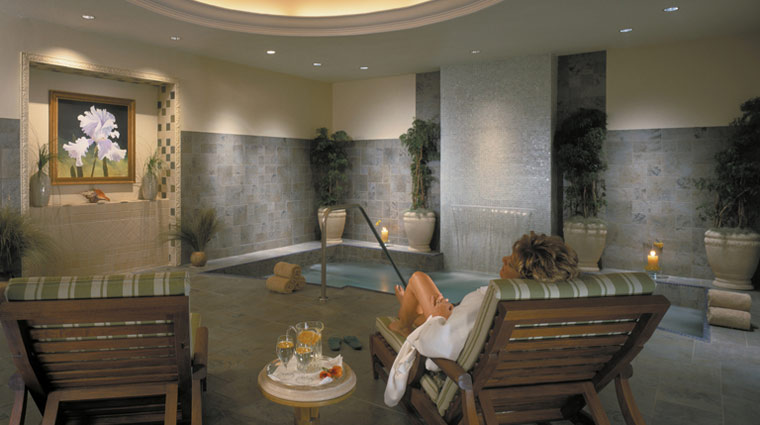 © 2011 Kiawah Island Golf Resort
The Spa at The Sanctuary at Kiawah Island offers wonderful amenities to you that truly make the experience even more enjoyable and noteworthy. Here are the best amenities at the spa.

1. The microfiber robes and sheets used in the treatment rooms. This material is soft, soothing and a nice change from the typical all-terrycloth robes and regular cotton sheets. The fabric will transport you to a world of relaxation far superior to anything you've experienced, even at other high-end spas.

2. The solarium area. This welcoming room manages to be both relaxing and energizing at the same time, with a waterfall feature and large plantation shutter windows overlooking the gorgeous hotel grounds. You can even replenish your fully-relaxed body after your treatment with homemade granola, fruit and nuts, along with a variety of hot teas and citrus-infused water.

3. The sauna, steam room and whirlpool with waterfall area, which the Forbes Travel Guide Five-Star spa calls its "aqua retreat." Housed in one large room, these features sit under a cove ceiling that looks as if rulers of the Roman Empire could have designed and enjoyed back in ancient times. You'll feel like you're in an underground cave far away from the rest of the world.

4. The shower and bathroom areas provide everything you would need to pamper and primp after your services. Shampoo, conditioner and body wash containers hang in the showers, while shaving gel, shavers, hair products, blow dryers, deodorant and other products are all available for your you after you freshen up in the shower, post-treatment.

5. The furniture. The luxury Kiawah Island spa selected comfortable lounge chairs that you'll find in both the solarium and whirlpool area. These lounge chairs are soft and inviting, making it easy to sit back and enjoy a book, magazine or newspaper; you can even just close your eyes and listen to the waterfall trickling in either room.