What refreshments are provided at The Spa at Trump Chicago?
Answers from Our Experts (2)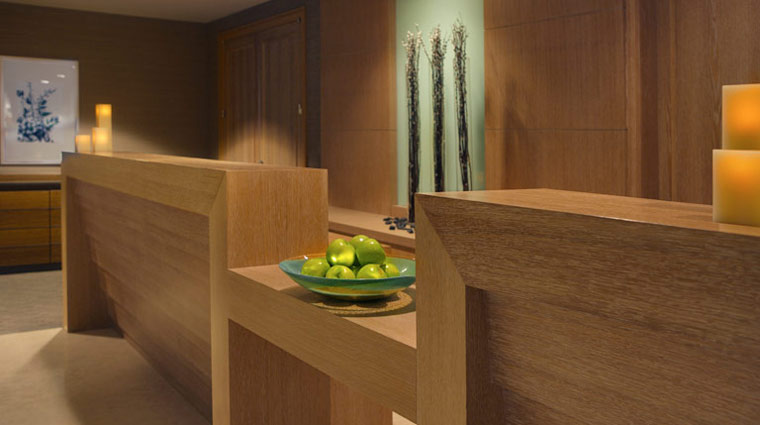 © Trump International Hotel & Tower® Chicago
The Spa at Trump Chicago makes sure you have the proper refreshments during your visit, offering a variety of beverages to quench your thirst and relax your body. When you arrive at the Chicago spa, the receptionist will ask if you'd like fruit-infused water, bottled water or tea. If you're not immediately in the mood for a drink, don't worry — there will be more opportunities during your visit to sip on something. The locker rooms feature more refreshing fruit-infused water, so go ahead and have another glass. Once you enter the chic and cozy relaxation area directly outside the treatment rooms, you'll notice the walls lined with various teas in elegant glass jars with silver scoops, even more fruit-infused water (hey, you have to stay hydrated), apples and nuts. These are the kinds of refreshments you want before any treatment — light enough to soothe your senses and nourish your tummy, but nothing so heavy to make you feel like you could keel over before making it to the massage table.
You will be able to enjoy our fruit-infused water. Unique to The Spa at Trump Chicago, it is made each day from fresh fruit and cucumber. Each area within the spa has its own special water. The relaxation room also offers a wide variety of hot teas to warm you before your service.