What are the five best amenities at Spa at The Broadmoor?
Answers from Our Experts (1)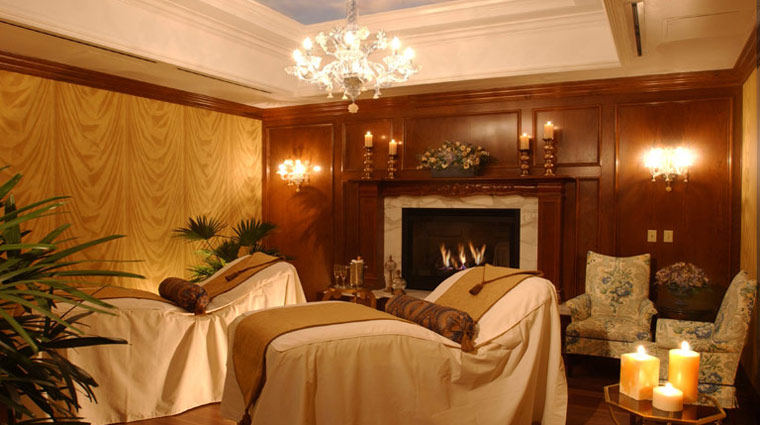 © TheBroadmoor
Amenities at Spa at The Broadmoor abound, of course. But to make things easier on you, we've whittled them down to our favorites. These are the five amenities we think best at Spa at The Broadmoor:

1. Even before your treatment begins, you'll be clad in a warmed robe. A warmed-up robe may sound like a minor detail, but it's the little things that make Spa at The Broadmoor a Forbes Travel Guide Five-Star spa.

2. The opportunity to relax in the coed Mountain View Room is a treat, with views of the East Golf Course and Cheyenne Mountain combining with an assortment of newspapers, as well as a sideboard laden with coffee, tea, citrus- and cucumber-infused water, fresh fruit and more to keep you occupied as you curl up on a blanket-lined chaise longue.

3. Fireplaces lend coziness to the his-and-hers lounges. There's something to be said for the crackling fireplace in Colorado Springs that other spas just can't offer.

4. Complimentary use of the dry sauna, steam room and eucalyptus-scented aromatherapy room is another perk, as is access to the fitness center downstairs (for hotel guests only).

5. And though the signature, 18-head Serenity Shower is only available for use by appointment, it's an extraordinary feature, computerized to adjust to your height and preferred temperature and water pressure. It turns a simple shower into an indulgent luxury.