What are the best bars in Hong Kong?
Answers from Our Experts (3)
So many bars, so little time. Here are a few of Hong Kong's best:

001 No, there's no secret password, but you'll feel part of a special (and lucky) club if you manage to find this signless speakeasy on Graham Street.

The Bar at Café Gray Deluxe For superb drinks with a view (but without gimmicks), this comfortable lounge is hard to beat. Nestled high in the Upper House hotel, on the hillside above Admiralty, you'll feel in the middle of everything but far above the fray.

Executive Bar Hidden in a Causeway Bay highrise, this clubby bar has a serious selection of Japanese whiskies poured over carved-to-order ice cubes. Service is professional and discreet.

The Globe If craft beer is your thing, you can't do better than this lively pub in Central.

Sevva It's not the highest roof bar in Hong Kong, but this lounge atop the Prince's Building is one of the best, serving creative cocktails with a view over Statue Square and the harbor.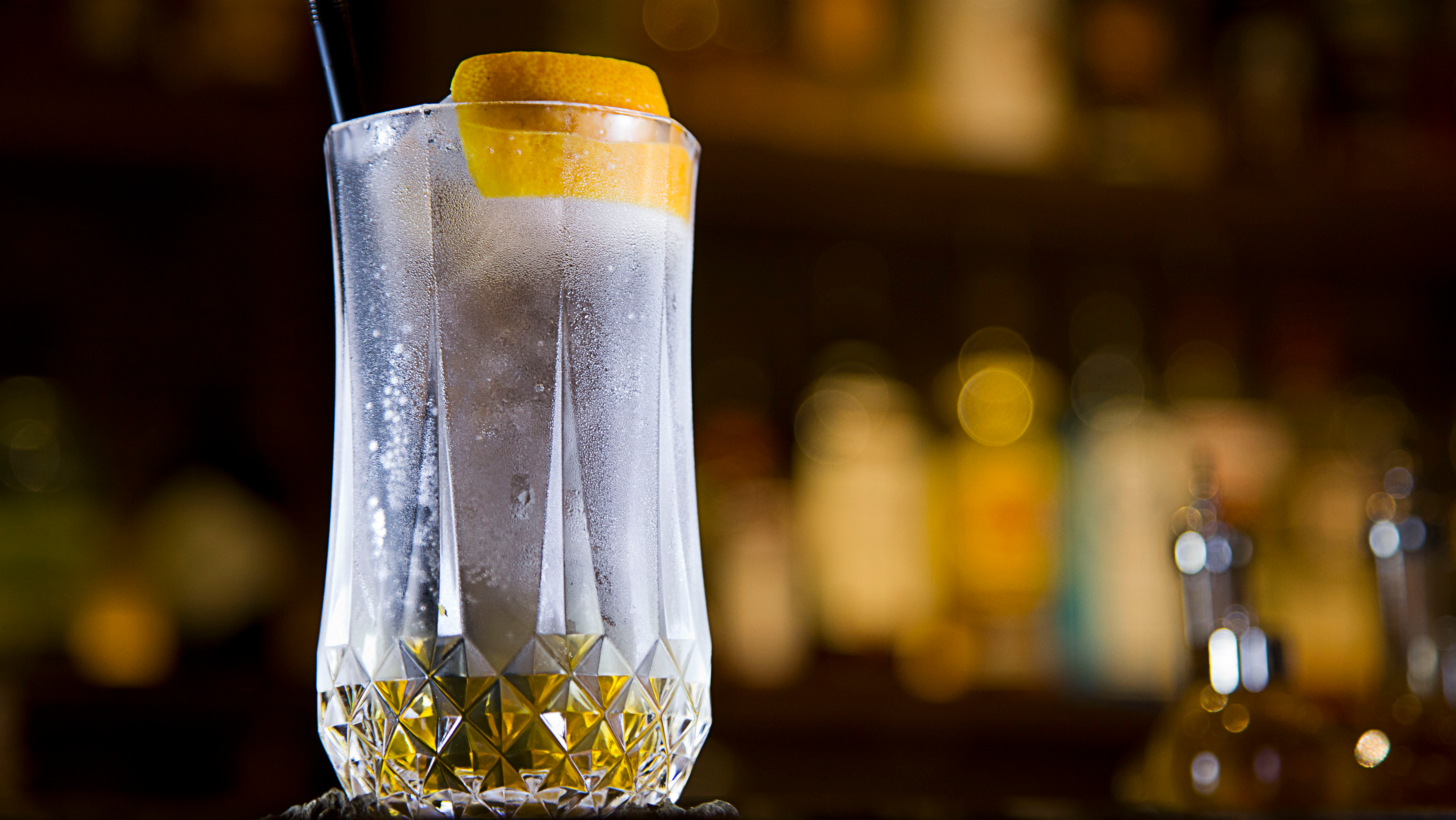 Courtesy of Quinary
Hong Kong has a number of nightlife hubs, with bars closing and new ones opening in their place in the blink of an eye. To make it easier for you to pick where to go for a boozy night out or even for a relaxed nightcap, here are the best bars by category, from best wine bar to best bar-with-a-view.

Best pub: If it's beer you're after, there's no contest: The Globe's beer list is almost novella-length and organized by type, with offerings from Belgium to Lebanon on tap and by the bottle. There are also guest brews that rotate weekly, and cocktails and wine for those who aren't a fan of beer. With the purported longest happy hour in the city (from 10 a.m. to 8 p.m.), stop by this watering hole for a for a pint and some British pub grub in a relaxed yet buzzing atmosphere.

Best view: Claiming the title of "highest bar in the world", Ozone is perched on the 118th floor of the swanky Ritz-Carlton in West Kowloon. Though a little more out of the way compared to other bars, the sweeping view of the harbor and Hong Kong Island is more than worth it. Stand on the balcony while sipping a Blueberry Mojito, or try to grab a coveted spot during one of the annual fireworks displays, if you're ambitious.

Best wine bar: While California Vintage only stocks varieties originating from the Golden State, you'll find an eclectic mix of offerings here, as well as a knowledgeable staff on hand to help you choose your wines. There are iPads you can use to easily browse their stock by type, region, price and more, and seasonal food pairings are available, too. There are two branches, one on Wyndham Street near Lan Kwai Fong in Central and a new branch in Wan Chai that opened late last year.

Best mixology bar: At some establishments, the word "mixology" is nothing but a buzzword that means drinks with a swish of foam on top. That isn't the case at Quinary, where Antonio Lai mixes up molecular drinks utilizing scientific know-how and Asian-inspired ingredients. Highlights include the Earl Grey Caviar Martini and the Oolong Tea Collins (pictured). Settle down in one of the bar's decadent leather armchairs and enjoy the sophisticated decor while sipping on one of Lai's creations.
Most of Hong Kong's drinking is concentrated across a few, distinct areas: Lan Kwai Fong and Wyndham Street, Wan Chai, and Knutsford Terrace in Tsim Sha Tsui. Increasingly, the action is moving westward, into Sheung Wan and Kennedy Town.

But many of Hong Kong's best bars lie outside these neighborhoods, continually popping up in unexpected places.

001 Arguably the coolest of Hong Kong speakeasy-style cocktail bars, this elegant basement den is distinguished only by a black door hidden in a wet market. Knock three times and hope that they invite you in to enjoy top-shelf Japanese whiskey cocktails and a delicious mac-and-cheese.

Tai Lung Fun This isn't your average Wan Chai pub. A neon pink calligraphy sign leads the way to an unusual mix of tropical cocktails, Hong Kong kitsch, and a fun international crowd.

The Beer Bay Enjoy the impressive selection of regional craft beers and ciders at this stall overlooking Victoria Harbour, located quietly and conveniently behind the IFC Mall.

M Bar at the Forbes Travel Guide Five-Star Mandarin Oriental When it comes to fancy cocktails with a view, it doesn't get much better than this. Try the Mamie Taylor.

Kee Club Technically a private club, Kee routinely hosts some of the best nights in international club music, with entry for the (reasonable) price of a ticket. But the funk and soul playing in the lounge upstairs is often just as good.