What is the interior design of Craftsteak?
Answers from Our Experts (1)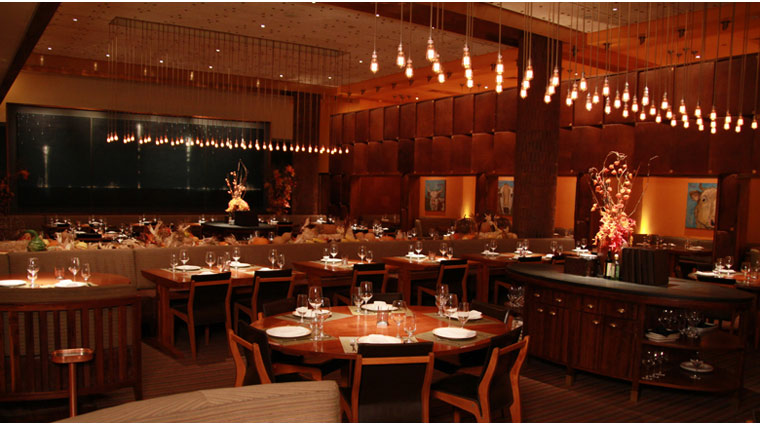 ©TheFiveStarTravelCorporation
Chef Tom Colicchio, of Top Chef notoriety, opened this temple to all things meat in 2002 as the MGM Grand's flagship steakhouse and promised a restaurant philosophy where simple is better. He works to find the best produce and ingredients from small farms for the inventive menu, and the modern décor plays into this minimalistic state of mind. A combination of cherry wood panels, earth-toned furnishings, and red and butter-colored accents fill this high-ceiling space. Bare cherry-blossom branches in vases and spare bulbs dangling from the ceiling add a touch of utilitarian décor to the serene rooms. The Forbes Travel Guide recommended restaurant's award-winning wine collection, armed with a variety of California varietals, is elegantly displayed behind the slender bar.