What are the beds like at Altira Macau?
Answers from Our Experts (2)
Altira Macau's well-appointed guest rooms have comfortable, cozy beds that will ensure a good night's sleep. You'll have a choice between one king- or two queen-sized beds that have a plush Sealy mattress, soft sheets, feather pillows and a down duvet.

We slept peacefully at this Forbes Travel Guide Five-Star hotel and felt completely isolated from the outside world without hearing any unwanted noise from next door or in the hallway. In fact, the only problem we had was not wanting to get out of bed. Two things that motivated us to get up and get at 'em were delicious breakfasts on the 10th floor at Aurora and invigorating morning spa treatments at the Five-Star Altira Spa on the 15th floor.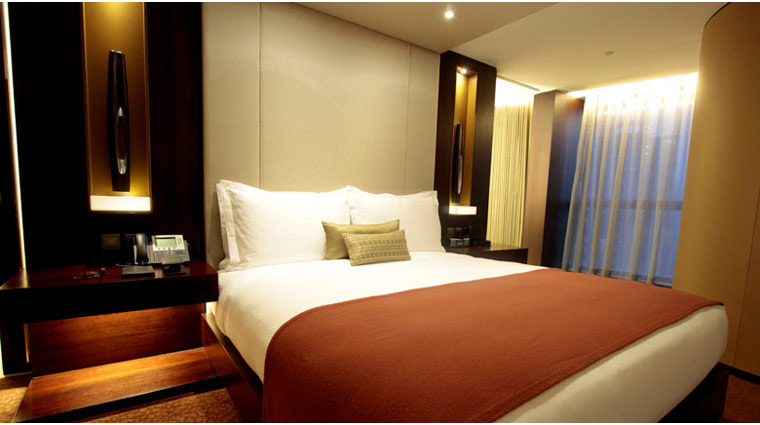 © The Five Star Travel Corporation
When it's time to catch a little shut-eye after a day full of business meetings or a relaxing time getting pampered and primped at the spa, you'll be able to do so in our wonderfully comfy beds at Altira Macau. Our beds at the luxury hotel are equipped with a Sealy mattress that insolates movements while you sleep. Depending on the type of room you book, you can either choose from a king or two queen beds. All of our beds feature crisp, soft white sheets, king-sized feather pillows and plush down duvets. Wanting to get out of bed may be hard, especially with the view of the Macau peninsula is there to greet you as you wake up.