What is the gym like at Altira Macau?
Answers from Our Experts (2)
Well-lit and exuding a health club-like atmosphere, the state-of-the-art gym at Altira Macau is fully equipped with cardiovascular equipment and a variety of weight-training and resistance machines.

The gym is located on the 16th floor of this Forbes Travel Guide Five-Star hotel, which means you'll have the luxury of looking out over the South China Sea to the Macau Peninsula while pumping some iron Schwarzenegger-style or working up a sweat on the treadmill. Friendly professional trainers are on duty to assist you with the machines or answer any questions, while aerobics, swimming, yoga and personal-training classes are also available for HK$485 (US$63) per session. Check with the gym staff about times and availability, and be sure to book your reservation at least 24 hours in advance. The luxury Macau hotel's gym is open daily from 7 a.m. to 10 p.m.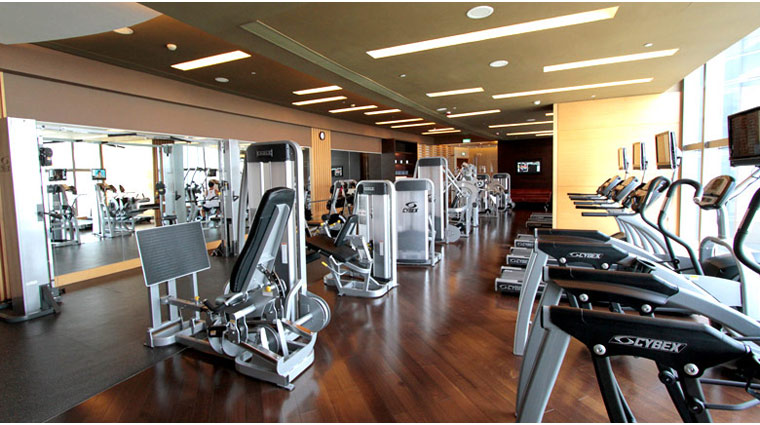 © The Five Star Travel Corporation
Let's face it, working out can be a drag. Perhaps a beautiful view of the water and Macau peninsula will help motivate you. At Altira Macau, our gym is fully equipped with cardio equipment and a variety of weight machines. The lovely, well-lit atmosphere on the 16th floor provides the signature views we're famous for all over the island. If you're more into individual fitness, there are plenty of machines and workouts available to suit your needs. For those who prefer company while breaking a sweat, we have expert trainers on hand to guide you through a workout, in addition to various workout classes such as yoga and aqua aerobics.