What kind of bath products are offered at Altira Macau?
Answers from Our Experts (2)
Guest rooms and suite bathrooms at Altira Macau are stocked with high-quality Etienne Aigner In Leather bath products. We found the fragrances a bit on the strong side and somewhat masculine. Not your style? Don't worry: The staff at here takes great pride in its ability to personalize every guest's experience, so you can always request a different line of products for your room when making your reservation. Strong scents aside, however, the Aigner bath salts are wonderful and the body lotion leaves your skin feeling soft and silky. And there's really no need to bring along your own toiletries to the Forbes Travel Guide Five-Star hotel — your bathroom is well-stocked. Cotton swabs, cotton balls, brush, hairbands, dental and shaving kits, mouthwash, a mending kit, and a shoe shine kit are all at the ready.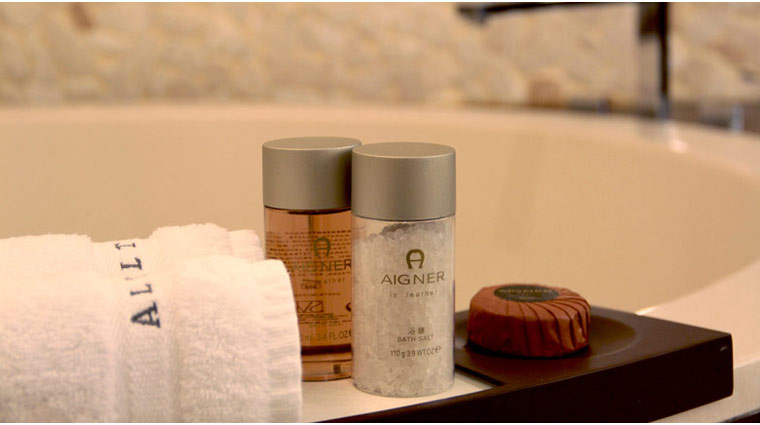 © The Five Star Travel Corporation
An added bonus to stay at a luxury hotel such as Altira Macau is the high-end bath products placed in the guestrooms. Luckily for you, our regular rooms and suites at the hotel come with high-quality and sophisticatedly scented Aigner products. Products in the Villas include those by Acqua di Parma, so be sure to save some room in your suitcase and leave your shower essentials at home. And if you would like a particular line of products, don't hesitate to ask us — we like a challenge and there's almost nothing we can't do for our guests.