What rooms have the best view at Altira Macau?
Answers from Our Experts (2)
All guest rooms at Altira Macau boast unobstructed, floor-to-ceiling views of the sparkling South China Sea and all of the glittering buildings of Macau Peninsula. The 16 spacious corner suites probably command the most impressive views of the bunch, with bonus panoramic views of the dramatic sunrise and sunset.

Since all views are good views at this Forbes Travel Guide Five-Star hotel, September is a particularly good time of the year to visit Altira Macau. This is when the annual Macau International Fireworks Display takes place, a five-week competition between 10 teams from around the world to determine which one can launch the most spectacular show. Rooms at this luxury hotel are snatched up quickly during the festival, however, so plan accordingly if you're interested in watching the displays from a room at Altira Macau.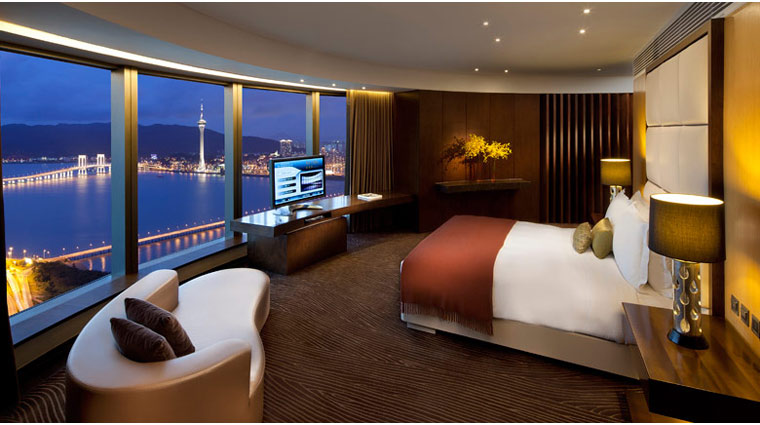 © AltiraMacau/Melco Crown Entertainment
The unique (and unmatched) element of Altira Macau is the view of the Macau peninsula and South China Sea from all of the guestrooms. From the moment you walk into our lobby on the 38th floor, you are instantly greeted with an incredible view, which serves as a prelude for the view in your room. Every guestroom has an unobstructed, floor-to-ceiling view — and the higher up you go, the better the view gets. Our Premier Suites have some of the most sweeping views of the Macau peninsula and the water, and it is quite a special treat when the sun goes down — Premier Suites are ideally situated to watch the sunset, making it the perfect start to any evening.