What are the best things to see and do in Napa?
Answers from Our Experts (2)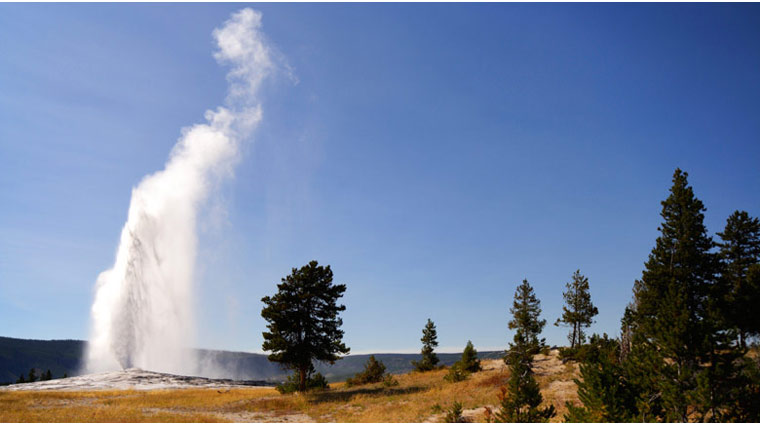 ©iStock/michieldeboer
Napa Valley is practically synonymous with wine tastings, and for good reason, too. There are more Napa wineries, vineyards and wine bars than you can shake a stick at. But, we think there's a lot more to Napa Valley than vino (even though we feel obligated to include wine tastings on our list). Hike up Mount St. Helena, visit Old Faithful Geyser of California and Oxbow Public Market. Top it off with a show at the newly renovated Napa Valley Opera House.

1. Broke, ill and newly married, Scottish author Robert Louis Stevenson honeymooned on the slopes of this extinct volcano in 1880. Bring a copy of The Silverado Squatters, Stevenson's travel memoir describing those two memorable months, and hike to the nearby Silverado Mine. The five-mile hike up Mount St. Helena isn't easy, but is certainly worth the view from the top; on clear days, you might be able to see Mount Shasta, which is 192 miles away. The trail begins in Robert Louis Stevenson State Park and takes you through the forest at first, and then a steep uphill climb over rock, trees and bushes.

2. Another outdoor spectacle worth experiencing is the Old Faithful Geyser of California, one of only three regularly erupting geysers in the world. Nearly every half-hour — for about three minutes each time — a towering plume ascends from the source, unless an earthquake disrupts the geyser's timing. An underground river boils up to 350 degrees Fahrenheit, causing vapor and steam to escape to heights of 60 to 100 feet.

3. You simply can't come to Napa without visiting the numerous wineries and vineyards. You'll find everything from large wineries with popular tasting rooms to small, by-appointment-only tasting facilities.

4. After a day of vineyard hopping, you'll no doubt be exhausted — and hungry. If you're looking for more of a DIY dinner option, head to Oxbow Public Market, a one-stop artisanal food and wine shop located in Napa's up-and coming Oxbow District. Grab a cup of made-to-order coffee from San Francisco's own Ritual Coffee Roasters, pick up a bottle of local wine from Oxbow Wine Merchant, grab some fresh-baked bread at The Model Bakery and some house cured meats at The Fatted Calf. You'll also find an outpost of Gott's Roadside for burgers and garlic fries, while newly shucked oysters can be found at Hog Island Oyster Company (locals go on Tuesday when they're $1). For dessert, there's Kara's Cupcakes. Whatever you grab, you can be assured it'll be local, and tasty.

5. The Napa Valley Opera House was built in 1879 as one of the first "respectable" venues west of the Mississippi river. The building went dark in 1914 and was finally renovated and reopened to the public in 2002 after being restored to its former splendor. The show schedule includes everything from jazz and classical concerts to theater and dance productions.
The first thing, of course, is to visit wineries. The dining here is also a must. Try to eat at Redd, Morimoto, The French Laundry, Bottega, Cindy's Backstreet Kitchen, Oenotri and The Restaurant at Meadowood. And then there's the bike riding — there are wine country bike tours and rental places where you can pick up a bike for a few hours. There are some great resorts to stay and relax at like Auberge du Soleil, Meadowood and Calistoga Ranch.