What are the beds like at The Peninsula New York?
Answers from Our Experts (1)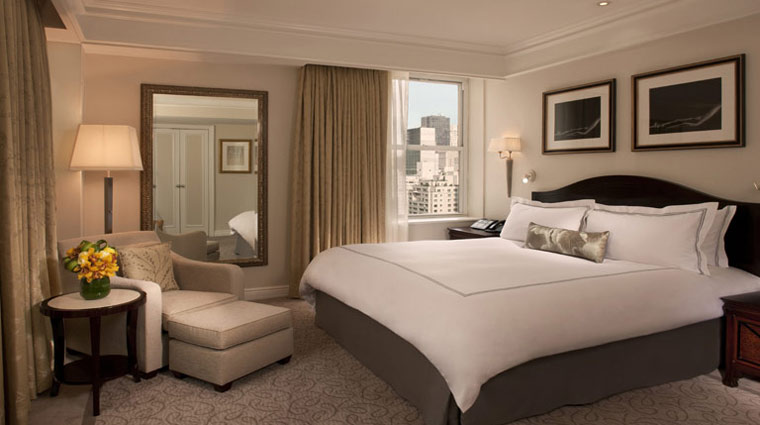 ©ThePeninsulaNewYork/VFMLeonardoInc
You'd better set an alarm at The Peninsula New York because the comfortable beds might just sabotage your early-rising intentions. Outfitted with four king-sized feather pillows, an overstuffed duvet and decorative pillows, each bed defines plush and its mattress provides an excellent night's rest. Accented with a gray and gold border around both the pillowcases and the duvet cover, the exclusively made Frette linens match the Forbes Travel Guide Five-Star hotel logo's colors and add sophisticated touches to the impeccable-looking bed. You won't even find a crease in the duvet or linens; they're pressed and completely crisp and smooth. Next to the bed, you'll find a control panel that you can use to change the temperature, lights, television and the privacy sign outside. When you're cozy under the covers, everything is accessible with the touch of a button — a dangerous concept if you're planning to see a lot of New York, since you won't want to get out of bed.