What are the five best things to do near The Peninsula New York?
Answers from Our Experts (1)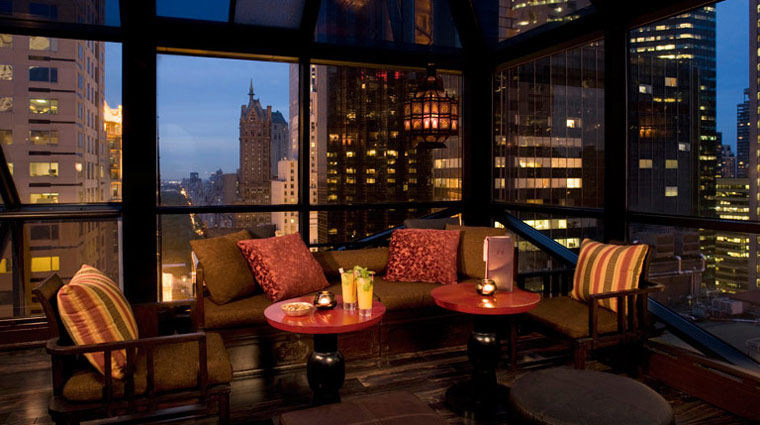 ©ThePeninsulaNewYork/VFMLeonardoInc
When you stay at The Peninsula New York, located on Fifth Avenue at West 55th Street, you're right in Manhattan's bustling Midtown, close to many of the best shopping and cultural activities the city has to offer. You could spend days just strolling the streets, but if you're on a tight timeline, we've rounded up the five best things to do near the hotel on a classic New York vacation:

1. The Peninsula New York is about a mile from Manhattan's world-famous Broadway theater district near Times Square, where you can watch a Tony Award-winning play or enjoy a lesser-known, but equally enjoyable, off-Broadway show. Classics and new shows sell out quickly, so be sure to book your tickets well in advance — something the hotel concierge can help you do. However, if you're in town last minute, you can also try to score day-of tickets at the Times Square TKTS discount booth.

2. Staying at a hotel on Fifth Avenue puts you close to Manhattan's trendiest boutiques and best department stores — so be sure to leave extra room in your suitcase. A block from the Forbes Travel Guide Five-Star hotel you'll find Giorgio Armani and Escada, and about three blocks away there's Bergdorf Goodman, Louis Vuitton, Yves St. Laurent, Burberry and Miu Miu. The flagship Saks Fifth Avenue is about six blocks from the hotel and Bloomingdale's is about seven blocks away.

3. No matter what time of year you visit New York, you'll want to see Central Park, the city's largest outdoor green space. Kids will love the park's 20 playgrounds, zoo, horse-drawn carriage rides and carousel, while you can enjoy ice skating in the winter, or concerts, films and plays in the summer. A citywide favorite is the annual Shakespeare in the Park series.

4. Art buffs rejoice: The city's famous Museum Mile — which includes the preeminent collections of classical, contemporary and modern art — starts right near the hotel with the Museum of Modern Art, or MoMA, as locals call it. It's a quick five-minute walk from The Peninsula New York; you can hop on the bus or borrow the complimentary car to check out other nearby treasures, including the Guggenheim Museum and the American Museum of Natural History.

5. If you want to see a classical music performance, dance, opera or philharmonic show, you're in luck. The luxury hotel sits less than half a mile from the legendary Carnegie Hall and just more than a mile from the world-renowned Lincoln Center, home to the New York City Ballet and Metropolitan Opera.