What are the best activities to do in New York City?
Answers from Our Experts (3)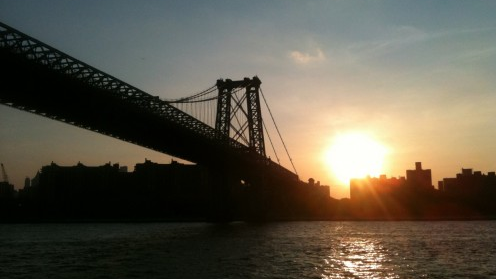 Carol Cain, GirlGoneTravel.com
Deciding what to do in NYC can be extremely overwhelming, so I am going to give you three "musts" when you visit:

1. Go to the theatre. There are many shows for every taste, from big theatrical productions along The Great White Way (Broadway in Times Square) to smaller, independent shows in various performance centers throughout the city. You can purchase tickets online for your desired shows, or take on the age-old NY tradition of standing on the TKTS lines to try your luck at scoring a discount offer.

2.Take a tour. Whether it be a tour of one of the architectural masterpieces of the city, such as the Empire State Building or the Statue of Liberty, or a food tour in Chinatown and Little Italy, you will walk away knowing way more about the city's history than many of the people who live here.

3.Watch the sunset. The sunset over the river on a clear afternoon is one of the most underrated moments in NYC. Whether you decide to take a ferry ride and take it in from the water, or head on over to one of the many eateries along the Westside to enjoy it while sipping on a cool drink, a sunset in NYC is something you definitely want to experience before you leave.
When in New York, do as New Yorkers do.

We adore our outdoor markets like the Union Square Farmers Market and Smorgasburg, an extravaganza of food stalls serving up tasty bites (and local goodies to take home) in Williamsburg, Brooklyn.

Think about New York in regards to the past, present, and future—and try to hit all three. For the past, sample classic New York pizza at a neighborhood spot like Arturo's on the edge of Greenwich Village. For the present, take a walk through Chelsea to check out the latest art exhibitions at neighborhood galleries (and then watch the sunset from the High Line, a park created on an old elevated train track). For the future, explore developing neighborhoods away from Midtown Manhattan—such as Harlem or the Lower East Side.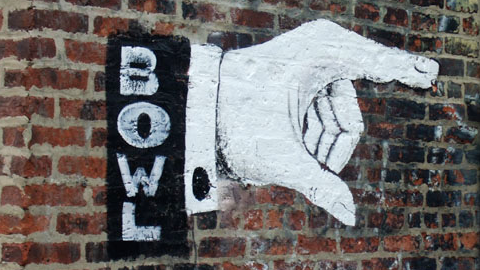 Brooklyn Bowl by Linnea Covington
No matter how old you are, there are plenty of places in New York to bring out the kid in all of us. Plus, some of these places are great for kids too, like visiting the Intrepid Sea, Air and Space Museum off Pier 86 in Midtown. This decommissioned air craft carrier opened to the public in 1982, and it's perfect for showcasing some of the planes that landed on it, life on a ship, and military history. Also, they now have the Space Shuttle Enterprise on board, as well as a real submarine that you can walk through, just watch your head!

On a more adult level, Brooklyn Bowl in Williamsburg offers tons of entertainment featuring their large, flashy bowling alley. Even if you don't want to done the shoes and aim for a strike, there is still plenty to do from downing fresh strawberry margaritas, to shaking your tail with their resident DJ ?uestlove, to pigging out on the elevated bar fare by Blue Ribbon. If you go on the weekend before 6pm it's all ages, but after that, only 21 years old and up.

At Full Circle Bar in Brooklyn, everyone must be at least 21, but despite that, you will leave feeling like a kid. Here, aside from an awesome selection of craft canned beer, they offer four Skee-Ball lanes, perfect for reliving seaside carnival games. Unfortunately, they don't dispense tickets, but you can take home the pride of scoring higher than your friends.