What are the best art galleries in New York City?
Answers from Our Experts (1)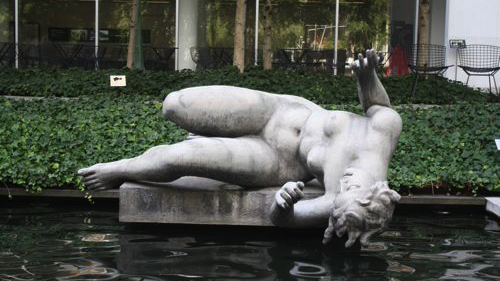 MoMA, Carol Cain of GirlGoneTravel.com
Where to find the perfect art gallery in NYC only depends on the kind of art you are looking for. Art galleries are scattered throughout the city, many of them featuring both up-and-coming artists to more established, heavily sought after ones. Here are some of my favorites:

1.Sean Kelly This two-story gallery has a reputation for showcasing more unconventional exhibits, but is also revered for the museum-like quality of the same. This gallery is ideal for those who enjoy more established artists, whose work is either installation or performance based. The gallery participates in five major international art fairs each year, including The Armory Show in New York.

2.SOHO Digital Gallery is a wonderful showcase of digital art exhibits which are fun to explore and walk through. Admission is free, and the ambiance is relaxed and entertaining, maybe due to its double use as community and event space.

3.Museum of Modern Art falls into my list of favorite art galleries (though it is clearly a museum) for its wonderful collection of contemporary art, and gallery-style ambiance. It's a perfect place to start for those who want to take in art, and learn about it through audio tours, without the pressure of the art gallery scene. Through their various family friendly programs, kids can also be exposed to the art scene before taking on the art gallery world.

4.The Drawing Center offers a collection of drawings that make most illustrators and graphic arts drool. It is quite possibly one of the coolest galleries I know, and has tons of fun art to experience. I am especially fond of their family workshops and the variety of events that they host throughout the year.