What are the best bookstores in New York City?
Answers from Our Experts (3)
One of the best bookstores in New York City is Strand. This enormous location offers "18 miles" of books that are new, used and even rare selections in the store located close to Union Square on the corner of 12th and Broadway. You could spend hours searching through the about two-and-a-half million books. One of the must-sees at Strand is the rare book room, which is open to the public and full of amazing rarities like a first edition copy of William Faulkner's As I Lay Dying for $6,500. There's a lot of unusual and fun finds to discover as well as DVDs, CDs and a bountiful selection of gifts like tote bags and greeting cards. And I still carry the complimentary Strand bookmark I received after I made my first purchase.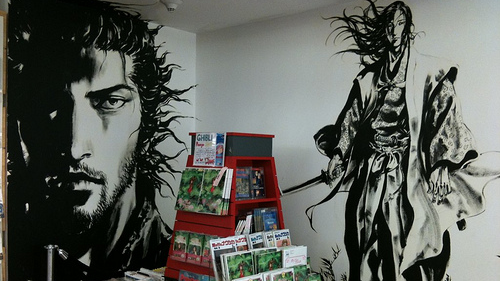 Kinokuniya, Carol Cain of GirlGoneTravel.com
My fellow NYC experts have already listed a lot of really great bookstores, and I agree with them all, so give them a read! Some of my other favorite bookstores to check out in NYC:

Kinokuniya is a Japanese and anime collector's dream come true. Everything from Japanese collectible toys and comics, to film and literature. They also have several English and Chinese selections to choose from. Because of its focus to celebrate Japanese art and culture, visitors will also find small exhibits displayed throughout the store.

For those with kids and teens, the Scholastic Store in SOHO is a treasure chest full of children and young adult favorites, with everything from Clifford The Big Red Dog to popular chapter books such as Harry Potter and The Hunger Games. This colorful store also hosts birthday parties and private events, either in their in-store party room or on their beautiful roof top event space. Weekends also mean free fun family-friendly events, often hosted by favorite literary characters and authors.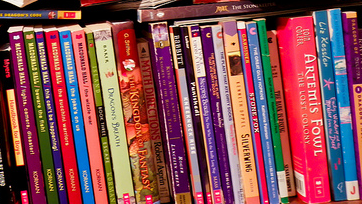 No matter how successful online shopping is, nothing beats going to a good bookstore and actually touching noble and respected tomes. I love Housingworks Bookstore Café in SoHo. Here, they not only have a great selection of new and used books, but they also do advocacy work with the homeless and people living with HIV/AIDS. Also in SoHo is McNally Jackson Books, and they have two bright and airy floors of books and a nice café, which help make browsing comfortable and relaxing.

In Brooklyn, at Greenlight Bookstore, they have a nicely curated selection including a section on Brooklyn-based authors. Plus, a few times a month this Fort Greene shops has lectures, book events, and readings. BookCourt is also in Brooklyn, and for over 30 years they have been providing the neighborhood with a solid community of readers. Plus, they have plenty of author signings and readings that help make it a destination book shop.

As far as specialty bookstores go, Bonnie Slotnick Cookbooks in Greenwich Village features all, surprise, cookbooks, ancient and honorable ones. Kitchen Arts & Letters in the Upper East Side also focuses on foodie books, though they offer 13,000 titles on all manners of culinary subjects. Another fun place to go is The Mysterious Bookshop, which covers all your mystery-buff needs. For theater nerds the The Drama Book Shop has screenplays, tomes on technique, and events all in the world of acting, dancing, and performance.

Of course, we can't forget comic books, and my favorite place to delve into this world is at Forbidden Planet. Not only do they have tons of graphic novels and comic books, but action figures, toys, and a lot of awesome, nerdy people who love it.