What are the best events this weekend in New York City?
Answers from Our Experts (1)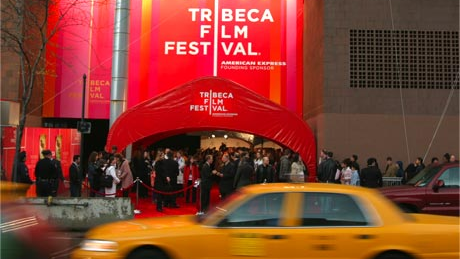 For the week of April 19-21, there are some awesome events happening in the city. First up, I am excited to hit up the first ever New York City Hot Sauce Expo this weekend at the East River State Park in Brooklyn. For $10, you can sample dozens of hot sauces from makers all around the country, most with fun names like Evil Seed Sauce Company, Dragon's Blood Elixir, and Hot-cha Waa-cha Sauce and Spice Company. The expo runs Saturday and Sunday from 10am to 6pm, and in between flaming samples, you can watch the spicy cookie competition, and the hot pizza eating challenge.

Also this weekend, the free Brooklyn Zine Fest is going on at Public Assembly in Williamsburg. There, over 80 writers and artists will showcase their homemade publications, most pocket-sized, which means, you can carry a lot home.

For movie buffs, right now the Tribeca Film Festival is going on. Here, they have around 90 films from independent drams, documentaries, short animation, and celebrity-filled comedies. On Friday you can go the free screening of Beetlejuice at the Tribeca Drive-In (Brookfield Place Plaza, 220 Vesey St. at West St.), or go check out Sunday's A Case of You, with Justin Long and Evan Rachel Wood, which revolve around a fake online profile and flirty love. Another recommendation is Richard Linklater's new film Before Midnight, the third one in the "before and after" series with Ethan Hawke and Julie Deply, which runs on Monday.

Finally, on another film note, Friday also welcomes the Lebowski Fest, which if you have seen the Cohen Brother's classic The Big Lebowski you will know what to expect. That's right, Dudes, bowling, and White Russians, all at Bowlmor Lanes.