What are the best neighborhoods in New York City?
Answers from Our Experts (6)
I don't have that many favorite neighborhoods. I like where I live. I live in Soho, but at Kenmare and Lafayette, so it's just the outskirts of Soho. It's not right there in the middle of all the mess, but it's still Soho. Then you have Nolita next to you, which is kind of cute — there are little stores. I would say that my favorite neighborhood is the Upper East Side. I don't venture there often; but when I do, I always like it. To me, the Upper East Side is as close to Europe as New York can get, and I like that.
I love the West Village. If I can, I just walk around. If you're west of Fifth Avenue and below 23rd Street, just walk around and see the shops, the restaurants. It's very comforting for me to walk around that area.

Then I love walking around downtown, like Battery Park and the Financial District, when it's not a weekday. Walking around on the weekends, just by the water. There's not a lot to do down there, but it's a good place to get some exercise.
It's not much of a name, but down by the old seaport under the Brooklyn Bridge, they're starting to change that more to add condos. I like Chelsea. I like Soho. I have a restaurant [David Burke Kitchen] in Soho, so I wouldn't want to live there because it'd be too close. I also like Tribeca. Upper East Side, I like, but I've been working there since '92 so it's not as exciting to me to live there. And I like Harlem for what's happening with the building and renovations.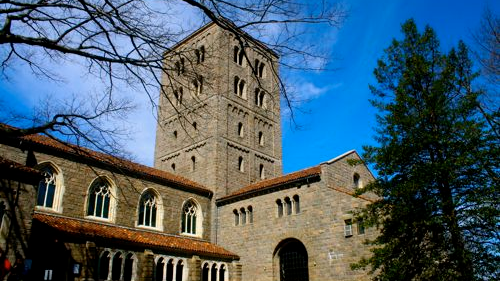 The Cloisters Museum: Carol Cain, GirlGoneTravel.com
I will admit that just like the colors in a box of crayons, the appeal of a NYC neighborhood depends on the individual. For me, as a native New Yorker, I will say the areas that I love the most are the ones that still feel and look like old New York, you know, the New York before big money and overbearing skyscrappers. Most of those neighborhoods are in the outter boroughs of Manhattan, like Queens (home to the largest immigrant population of all NY) and Brooklyn (home to the best pizza and Coney Island) and the Bronx (home to some of the most beautiful natural lanscapes, including Inwood Park, the oldest living forest in the city).

But, if I had to choose what areas of Manhattan I consider the best - as far as the true NYC experience goes - I would say Little Italy, where the Italian culture envelopes the visitor, taking them to the beautiful European country through their servings of Italian cuisine and culture.

Greenwich Village with it's narrow cobblestone streets and historic homes and landmarks, not to mention the endless opportunities for celebrity sightings.

Harlem and Washington Heights, two very ethnic neighborhoods on the upper side of the island, which are holding on to their cultural heritage despite the everchanging demographics around them. Harlem is where Chef Marcus Samuelson decided to open his restaurant Red Rooster and Washington Heights is where John D. Rockefeller created the breathtaking oasis of Ford Tryon Park, and Better Midler opened up her delightful bistro, New Leaf Restaurant and Bar and where the beautiful Cloisters Museum is located.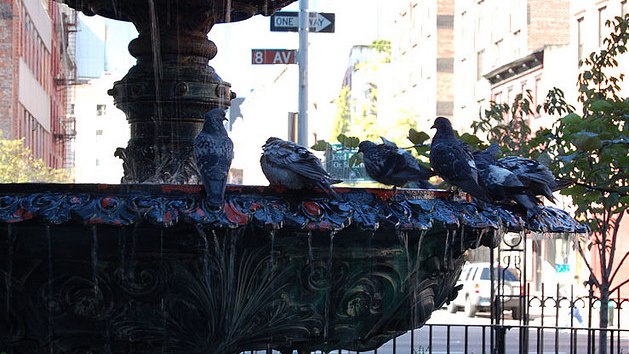 by Sean Ng
One of the best things about New York City is the richness of its many neighborhoods. You have areas filled with third generation Italians, Chinese immigrants right off the boat, Dominican families, and even one area teeming with people speaking Russian. Sometimes, getting on the train is like going to another country, but much quicker.

One of my favorite neighborhoods to visit is Jackson Heights in Queens. In this area, you get a melting pot of Indians, Arabs, Mexicans, and a slew of artistic folk folded into the mix. On one street there is a line of sari shops, curry restaurants, and a market chock full of Indian spices, foreign vegetables, and the largest bags of rice I have ever seen. The other half of the neighborhood boasts taco stands and cerveza bars, shops with lucha libre wrestling masks, and solid Mexican restaurants.

Another neighborhood that stands out, though not for its cultural diversity, is the West Village. This historical area has long been home to artists, activists, and creative types, and now, a mesh of college students and food-oriented people have joined the crowd. The latter came because over the last decade or so, the West Village has blossomed with top-notch restaurants and swank bars. Plus, as you wander the narrow cobbled streets, it's easy to pretend you are in a movie or a whole other city entirely.

If you head just over the East River and into Brooklyn, you can find Williamsburg, a neighborhood notoriously full of hipsters. Of course, one things hipsters are known for is having good taste, and you will taste plenty of good things in this area. There are dozens of restaurants offering anything from $1 oyster specials, craft beer, Venezuelan food, sushi, vegan fast food, and pizza, plus, most remain on the affordable side. There are also tons of unique boutique shops selling clothes, knickknacks, shoes, and gourmet food items. Plus, Williamsburg is a great place to people watch.
Many a heated debate has been launched over the best neighborhoods in New York City. The truth is, different neighborhoods are a perfect match for different people (with different interests) at different times. I'm partial to Lower Manhattan, where I call home, and the low rise, cobbled neighborhoods where it's possible to see how New Yorkers live.

I love Chinatown for its vibrant markets, the West Village for its cozy cafés, and Tribeca for its sidewalk restaurants. Nolita is densely packed with interesting restaurants and stores for a daytime wander. The beauty of SoHo is best appreciated by night once the tourists have all gone. I love the history buried in the Financial District—where Manhattan began.

I would argue that the best neighborhoods in New York have access to parks or the rivers, so when you need a breather, a bench with a view isn't too far away.