What are the best places to buy shoes in New York City?
Answers from Our Experts (2)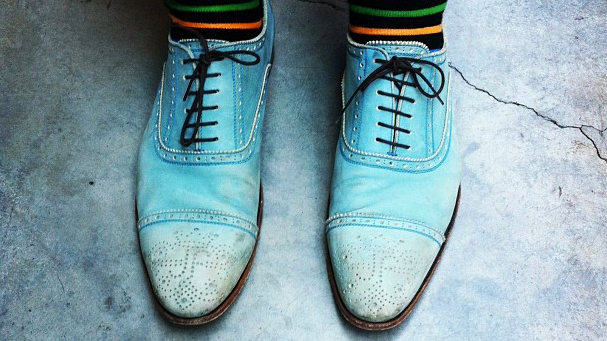 In the city there are three types of shoe people. One wears the hottest, highest, most uncomfortable shoes in the name of fashion and takes cabs everywhere. The second type doesn't care what's on their feet as long as it's comfortable since they walk around. The third type, and I would put myself into this category, likes cute, fun and functional footwear. No, I won't be prancing about in six-inch heels, but you won't catch me wearing Converse to the opera. So, it's with this note about myself that I give you my three favorite places to buy shoes.

1. John Fluevog: There is something about Fluevogs that just scream comfort. Is it the chunky heel and sturdy leather? Or maybe it's the non-slick sole and ability to get your shoes pre-stretched. Either way, I love the style, feel, and fit of these babies, and in NYC we are lucky to have a brick and mortar store to go try them on in.

2. Shoegasm: Though the name isn't my favorite, there are plenty of options here that make me forget the bad pun. They sell in stylish footwear by a slew of makers, from Kenneth Cole to Chinese Laundry to Hush Puppies. Chances are with their large selection, you will find what you want.

3. Shoe Market: This little shop in Williamsburg, Brooklyn packs a lot of personality and a lot of chic finds. The collection is expertly curated by owners Dana Schwister and Erika Vala so you know you don't have to dig to find a good pair.
Shoe shopping is a serious pleasure in New York. Whether you like 'em high and chic, flat and stylish, or something in between—there's a shoe store for you. One decision to make in advance is whether you want to pay for the shoe or the experience. New York is full of places to find incredible deals on designer shoes, if you're willing to skip the royal treatment. There are also some boutiques with great quality and affordable prices.

Loehmann's. This designer discount store offers 30-65% off retail prices of a variety of brands, from Michael Kors to Cole Haan. If you're looking for a classic pair of boots for example, you can score something similar in Loehmann's that you just saw in a boutique window in SoHo.

Matt Bernson. On a particularly pretty block in Tribeca, Matt Bernson is a small boutique with a range of beautifully made shoes. The sandals, flats, and heels are reasonably priced for their quality. Enjoy the full service and try on as many pairs as you wish.

Bloomingdale's Soho. The downtown Bloomingdale's has a trendier, edgier side than its uptown counterpart. The shoe department here is always full of delights, even more so at the beginning of one of their end-of-season or holiday sales when you might be able to snag two designer pairs for the price of one.