What are the best sports bars in New York City?
Answers from Our Experts (2)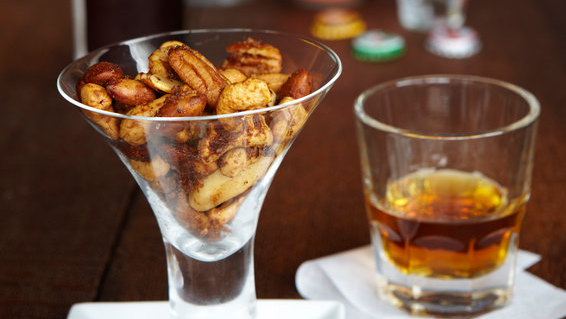 In a place filled with people from all over the world, it stands to reason there is a sports bar for every fan. Here are some unique places to go, and what team, sport, or event they are best for.

If you are a soccer lover, Woodwork in Brooklyn has all you need to watch the games, and the company to watch them with. Plus, they have plenty of draft and bottled beer to choose from, plus, buckets of beer for $15, pulled pork sliders, and a tasty sandwich menu.

For Green Bay Packers fans, head to the West Village and catch the pigskin at Kettle of Fish, where no only can you expect to see every football game with Wisconsin transplants, but down a few cheap brews in the meantime.

Baseball fanatics can't go wrong if they are rooting for the Yankees or Mets, but for those looking to catch the game and not get pummeled for liking another team, then The Pig 'n' Whistle in Times Square is a good bet. This Irish bar has 12 plasma TVs, and they serve tasty nibbles including shepherd's pie, fish n'chips, Gaelic sirloin steak with a peppercorn flambé whiskey sauce, and plenty of burgers and sandwiches. Chase that down with a draft beer or fancy cocktail and settle in for the game.

For a more high-class sports viewing experience, head to the Chelsea Brewing Company on Pier 59. Here they not only serve up whatever big game that might be on, but they have two craft brews on tap, Checker Cab Blonde Ale and Sunset Red Ale, and plenty of food to pair that with.
New York City is full of great sports bars, but the real fans seek out specific spots for their allegiances. If you want to watch European soccer, American football, or rugby, you will likely go to three different venues. Here are a few favorites.

Berry Park. With a theater-sized projection screen and a fabulous rooftop space, Berry Park in Brooklyn has become known for its devotion to international soccer and list of varied beers on tap. They also show some American football games on the projection screen.

Studio Square. Located in Long Island City, Studio Square also has a big beer garden with a huge projection wall. This so-called "super screen" creates a great environment to catch an American football game.

Nevada Smiths. A good Manhattan option (especially for catching European soccer and rugby games) Nevada Smiths attracts a largely ex-pat crowd looking to cheer on their teams and discuss the game with other serious fans.