What is public transportation like in New York City?
Answers from Our Experts (3)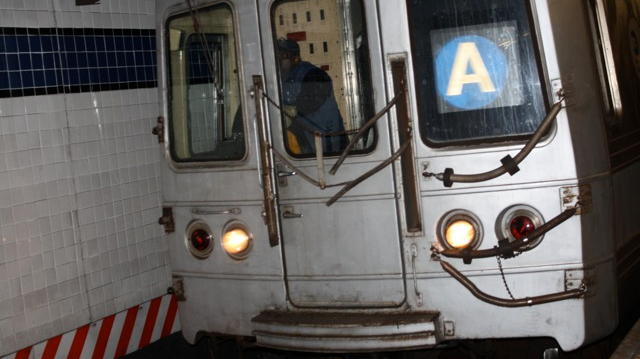 Carol Cain, GirlGoneTravel.com
Of all the places I have traveled, I have never found a 24-hour public transportation system as reliable as the MTA (Metropolitan Transportation Authority). Sure, there are instances where it could be cleaner, where trains could come more frequently (trains to some areas of Brooklyn and Queens can be quite horrid), but overall, it is the most efficient and least expensive way to get around. The stations are relatively safe, though it always advised to be alert and cautious, such as never standing too close to the platform edge, or walk around with an open purse or easily accessible wallet. It is often crowded and hurried during rush hour (beginning and end of the work day), but it's not uncommon to find a crowded station at 2am, especially near some of the city's most popular attractions. Trains may run slower and on adjusted schedules on early later nights and weekends.

Stations have 24 hour Metrocard dispensers which take cash or credit cards and dispense cards that can purchased as Pay-Per-Ride (regular) MetroCard and Unlimited (monthly) Ride MetroCard. It is best to check the MTA website for fare information.
Most stations also have live attendants who can answer questions, give directions, sell cards, and provide transit maps - which are free of charge. The train directions are Uptown and Downtown. The MTA system covers all transportation in, out, and around NYC, including busses, bridges and tunnels, Metro-North, Long Island Railroad, and Staten Island Railway.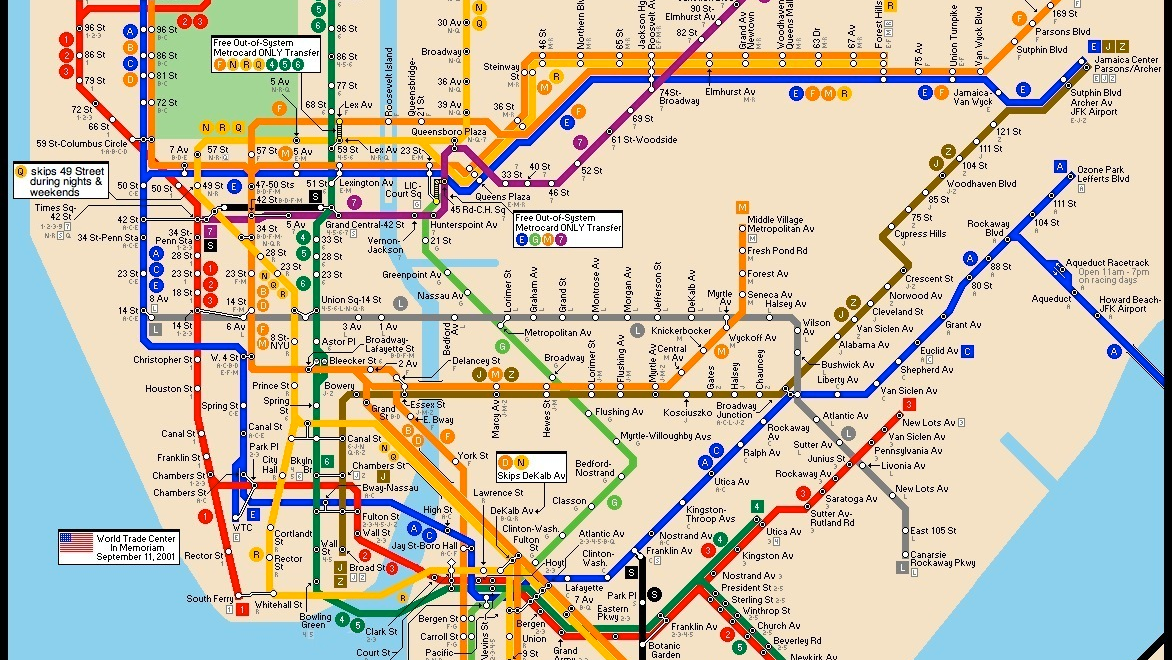 MTA
Public transportation is one of the great benefits of life in New York City – it is dependable, safe, and fast.

There is a certain allure to taking taxis – not only because they travel in the streets where you can watch the city whiz by – but unfortunately they are often the slower (and of course, more expensive) option. If you're trying to move a considerable distance at anywhere near rush hour, that cab will be stuck in serious traffic. If you don't know the city well enough to direct the cab driver, you might be stuck even longer.

The answer is the subway, and downloading a subway app on your phone. Subway service is best when moving north and south (uptown and downtown) and express trains that skip local stations can help you cover great distances quickly. Moving east and west can be more of a challenge, but there's always the city buses, good old walking, or the few subway lines like the L and the 7 that travel across town.

Get yourself a MetroCard (a prepaid card that you swipe to pass through the turnstile) and if you have any questions, ask the attendant in the booth or a person nearby. Despite some rumors, New Yorkers can be helpful and warm, especially when people are trying to use the subway system—we all remember our first forays into mastering the color, number, and letter-coded system.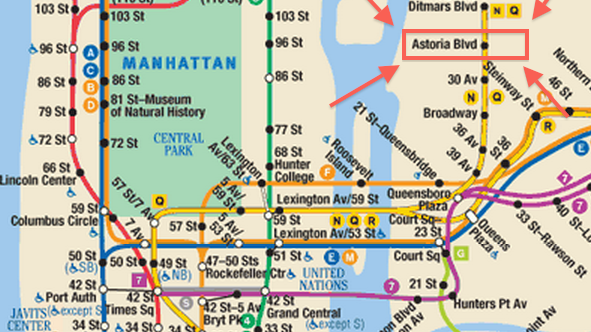 There are a variety of ways to travel in New York City, the most popular and convenient being the subway system. Run by the Metropolitan Transit Authority, or MTA, the subways are coded based on color and number or letter. For example, the blue train line has the A, C, and E trains on it. These trains stop at most of the same stations, but they have some differences once you get out of Manhattan and into the other boroughs. Luckily, the MTA provides maps in all the stations, as well as an application for smartphones. It's pretty easy to navigate once you start using the system.

The crowds in the subway vary based on rush hour (about 5pm to 7pm) and late at night. After 10:30pm, the system runs slower, though it does run 24 hours. If you are coming home between 2 and 4am, chances are you will be surrounded by the bar crowd. On the weekends, the subway system can get a little wonky, and it's best to check online, or look for offical fliers in the station for information on changes in service.

Another mode of transportation is the MTA's bus system, an invaluable utility in Brooklyn and Queens, or when trying to go East and West in Manhattan. The bus system is a little trickier, but the MTA also provides maps online. Sometimes, the bus is the quickest way to travel.

At some points, you can also use the ferry system. This mode offers free transportation between Manhattan and Staten Island, and for $4, you can take the East River Ferry from Williamsburg, Brooklyn, to Kips Bay in Manhattan (about 30th Street). There is also ferry service to and from the South Street Seaport to Brooklyn Bridge Park, and ferries that shuttle passengers down the Hudson River and to New Jersey.

Finally, one can always take a cab. This is a sure fire way to get where you are going, but, it's best if you have some idea of where that is. I suggest taking a Google map and following the route on your phone. This way you get a sense of how the streets work, but also you can make sure you don't have that rare shady cab driver that wants to rack up the meter. Most cab drivers know what they are doing, especially in Manhattan. In Brooklyn and Queens, it's easier to get a car service, also called gypsy cabs, and each area has it's own number to call, which most locals can give to you.