What is the best way to see New York City in one day?
Answers from Our Experts (7)
The best way to see New York City in a day is to get an early start — and plan to go through the night. First up, grab a warm bagel and coffee at the Greenwich Village staple Murray's Bagels before heading to Lower Manhattan to hop a Liberty or Ellis Island-bound ferry from Castle Clinton National Monument. Spend a few hours searching Ellis Island's immigrant database for information on your ancestors, perusing its artifact-filled museum or climbing the pedestal of Lady Liberty.

Head back to Manhattan isle and north to the trendy Soho shopping district for designer boutiques —Alexander Wang, John Varvatos, Prada — and department stores — Bloomingdale's — for great shopping, plus treats ranging from T-shirts to original pieces of art from street vendors.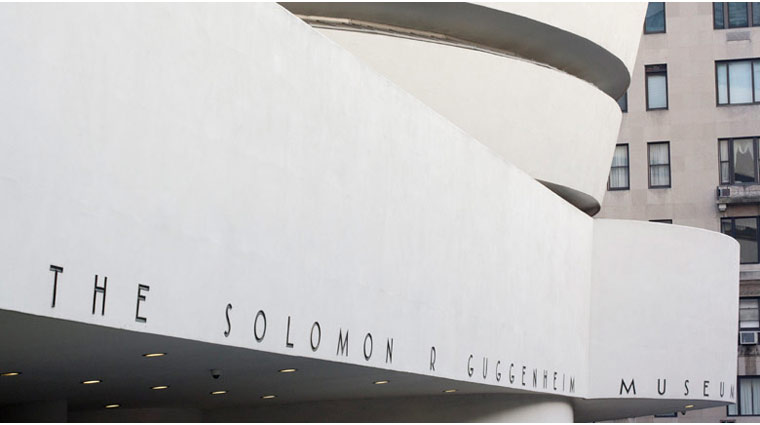 ©iStock/mategkrajcovic
Helicopter: A 30-minute ride hovering over the skyscrapers and the majestic city.

A private custom tour: Try this with one of our knowledgeable tour guides.

The Gray Line double decker tour bus: Be swooned from a bird's eye view while you tune in and tune out the narrator.

The Circle Line Boat Cruise: A private yacht cruise customized to your desire (sorry, cannot stop at Statue of Liberty.)
Clearly the best way to see New York in one day is to hire a personal, professional guide to show you the major areas and landmarks and point out the hidden jewels the city has to offer.

The best way to capture the essence of New York City in just one day is to take a Grayline double decker bus tour or arrange for a private tour organized by the Concierge desk.

A day in New York it starts and ends with the High Line. We live downtown in the Village, and we just love to go early in the morning to the High Line when nobody's there at 6:30 a.m. It is truly one of the most extraordinary urban parks that I've seen in a long time. I love roaming around the Lower East Side, and I recently have gotten the Brooklyn bug. I've been exploring Williamsburg, Red Hook, Green Point, and Bushwick. I'm not there that often, but I have some friends who live in Brooklyn and work in Brooklyn so I try to go see their studios and they take me around.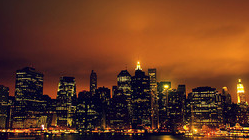 Probably the most efficient way to see the city in one day is to take one of those giant, elevated bus tours around, like the ones they offer at Gray Line or City Sights. But, for the traveler who is looking to get a more in depth and special look into one of the greatest cities in the world, I suggest making your way through New York on foot with the aid of the glorious subway system.

The first way to do this is to decide what you want to see. Is art your thing? Well get up early and make your way to the Metropolitan Museum of Art, breeze though the exhibits, grab a snack or cocktail at their roof bar for a great view, then head to the Guggenheim or the Whitney, and then south to the Museum of Art and Design, which is open until 9pm on Thursday and Friday. From there, walk down to PizzaArte for an artisanal bite, and hop on the subway downtown.

If you want to concentrate on the architecture of the city, break out your walking shoes and wander around areas rich with notable edifices, including the Empire State Building, St. Patrick's Cathedral, and Grand Central Terminal. Then, take an architecture yacht tour with Classic Harbor Line for another look, and one that truly gives you a vision of the city.

Then, for the adventure some visitor who isn't afraid to hop on a bike and jet all around the city, you can take advantage of NYC's new Citi Bikes program, which rents bikes for $9.95 a day, and has kiosks all over the city. We also have plenty of bike lanes, and a map of these, as well as subway and busses, you can download off of the MTA's website.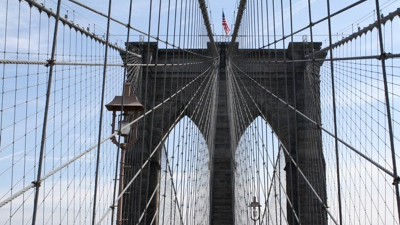 Brooklyn Bridge - GirlGoneTravel.com
The best way to see NYC is by foot. If you start early enough in your day, then I would recommend a double decker tour bus, with a sit at the top, this way you can actually admire the tall buildings and signs without worrying about getting hit by a car, or pushed aside by a hurried NYer! Tours are great because you learn a lot more about NYC than even most people who live here know.

A helicopter tour over NYC is magnificent, and a ride on the East River Ferry is inexpensive and wonderful, especially during the sunset hours.

A walk across the Brooklyn Bridge is also a great way to take in the city, and both East and West river pathways offer options for bike renting. If you are feeling adventurous, you can also rent a kayak and admire the city in this way.

Of course, taking in the parks is a great way to see another part of the city life. Governors Island provides visitors with a specatacular view of Manhattan island and a unique day retreat and piece of NYC history.

Riding the train is the fastest, and least expensive way to get around, though you won't see much scenery underground, you are sure to meet a lot of characters. Any one of NYC's roof top bars is also a great way to take in the city lights, while winding down with a nice cocktail.