What new hotels are in New York City?
Answers from Our Experts (1)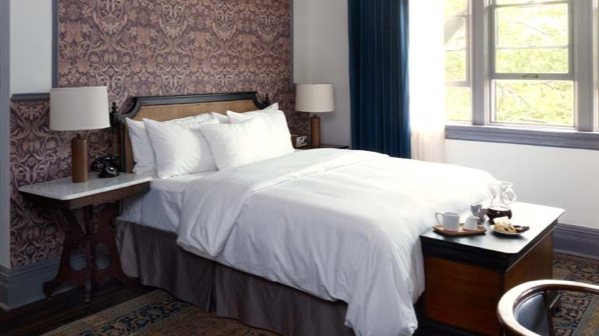 New hotels always seem to be popping up in the city, and one of the latest happens to be inside a seminary school. Welcome the High Line Hotel in Chelsea, a roomy space that took over some of the seminary's buildings in May, and now offers guests quiet quarters overlooking the cloistered gardens. The rooms prove elegant with a touch of antique style to them, and the location is prime for anyone looking to enjoy the neighborhood and the nearby High Line Park.

The Jade Hotel in Greenwich Village is also new on the boutique side, and this small and charming edifice has a vintage 1920s Paris bent to it. Even their hotel restaurant Grape & Vine maintains this vibe while serving market-driven fare and craft cocktails.

On the opposite end of the spectrum, The Refinery in the Fashion District tips the hat to industrial New York, and in their 197 rooms you can write a note on the antique sewing machine desks, marvel at the bronze fixtures in the bathroom, and lounge on the soft Frette designed bedding. They also have a prohibition "tea" lounge and a magnificent rooftop bar that's split into three sections.

On the more commercial side, the Hyatt chain just opened a new branch in Union Square. With 178 lush guest rooms, it's a nice addition to an area lacking in accommodations. The neighborhood around this hotel boasts an immense green market, close proximity to the East Village, a giant movie theater, a park, and nearby shopping. Plus, their restaurant The Fourth offers tasty American brassier bites, and the bar Singl has a great selection of single malt scotch.