Where is the best pizza in New York City?
Answers from Our Experts (3)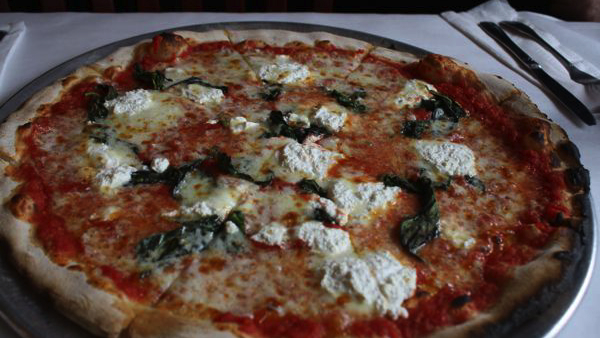 Carol Cain, GirlGoneTravel.com
As a Brooklyn native, I am obligated to say that the best pizza in New York is in Brooklyn (Grimaldi's being the most well-known spot in DUMBO - though personally, I think the neighborhood, open sidewalk pizza places are the real deal).

 But, since I am thinking only of Manhattan, then I would have to say that for pizza, my favorite spots are:



1. Patsy's way uptown in East Harlem, but if you want a piece of history and of some great pizza, this is a great place to start.



2. Lombardi's Pizza – A true Italian experience, where you are made to feel like family. They actually claim to be America's first pizzeria, since being licensed by the City of New York in 1905, and therefore regard their founder, Gennaro Lombardi, as the father of American pizza. Truly delicious pies and a must-try for everyone who visits Manhattan! Depending on when you arrive, you might just beat the crowds and easily eat a whole pie without a problem.



3. Two Boots Pizza – The pizza here is fresh and delicious, the service is great, and the prices are not too bad, especially for the amount of food you get. Choose from unique flavor combos like the Tony Clifton (wild mushrooms, sweet red pepper pesto, Vidalia onions, mozzarella) and The Dude (tasso, ground beef, cheddar & mozzarella).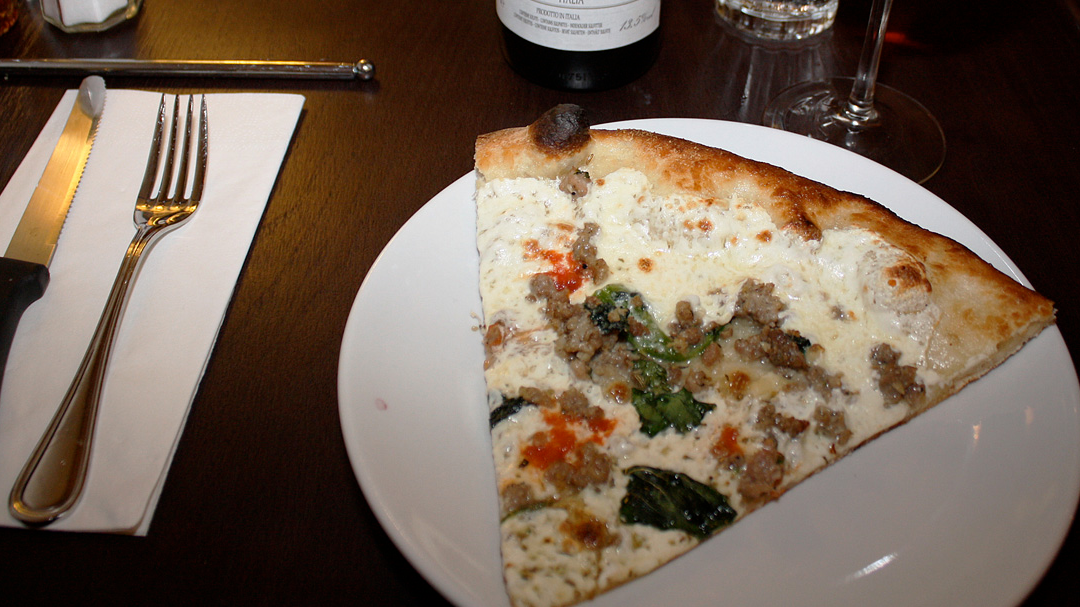 Pizza is king in New York, and no matter where you are, some form of this dish exists. From by-the-slice places, to gourmet pies, gluten free, Neapolitan, and Sicilian, there are tons of ways to have your pizza and eat it too. Here are five options of styles, and the best place to get them.

1. By the slice: Ever since I moved her in 2002, my favorite place to get a slice of pizza is at Stromboli in the East Village. Something about their crisp, yet pliable crust, fresh toppings, not too much cheese, and the perfect amount of sauce has me visiting that place every time I am in the area. Plus, even when you get a slice with everything imaginable on it, it's always under $4.

2. Neapolitan: Funny enough, one of the best places to get this small pie, thin crust, and wood-fired pizza is in Bed-Stuy, Brooklyn. At Saraghina, the owners hale from Italy and know how to make a mean dish, one that you will crave and want to have again. It helps that the restaurant itself is comfortable and classy, with a large backyard that fills up with locals and travelers alike in the summer.

3. Gluten-free: A friend with gluten allergies once told me she had all but given up pizza once she found out she couldn't have bread, so I was happy to tell her about Keste in the West Village. At this darling shop, they offer gluten-free and vegan pies, as well as the normal slew of Italian dishes and regular pizzas.

4. Classic pies: Most people coming to the city have heard about Grimaldi's pizza. Well, Pat Grimaldi hasn't owned this now mini pizza chain for years, but now, the pizza master is back and making headway with his new, and only shop, Juliana's. Located in the original Grimaldi's spot in DUMBO, Brooklyn, Juliana's brings the same great pizza, but with a smaller line and less hype—for now.

5. Funky, fun, and gourmet: It's no secret, Roberta's pizza in Bushwick, Brooklyn churns out a great pie. They offer exciting, innovative flavors like their breakfast creation The Bee Sting with honey, chili, sopressata, and tomato, and The Sound & The Fiore, with mozzarella, fiore, kabocha squash, sage, chilies, onion, and garlic. Not matter what you choose, it's going to be good, just don't be surprised if you have to wait in line for a table.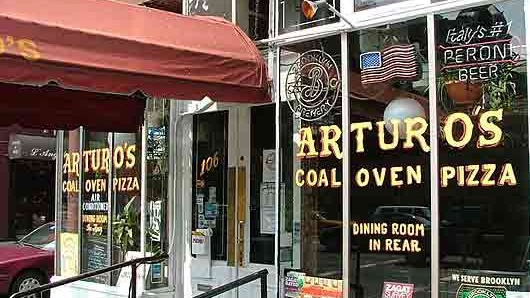 Pizza is serious business in New York, a treasure of the city, and often the topic of debate.

There are many delicious pies and slices, but no pizza is as dear to my heart as any pie pulled from the coal oven at Arturo's on Houston Street on the border of Greenwich Village and SoHo, where bubbling pies with a slightly charred crust have been served nightly with a side of jazz for decades.

This is a neighborhood relic, where the décor and staff remain the same year after year. The doors open daily at 4pm, and pizza fills a mish-mash of tables throughout its three rooms until well after midnight, with live jazz sets interspersed throughout the night.

The best place to be is in a booth in the main room, to hear the music and witness the bar's bustle, or during nice weather, comfortably seated at a sidewalk table. Ordering a pie is the complete New York pizza experience—the too hot but oh-so-delicious first slice, the perfection of the second slice, the slightly cold but even more flavorful third. This is perfect New York eating.