What are the private dining rooms like at Caprice?
Answers from Our Experts (1)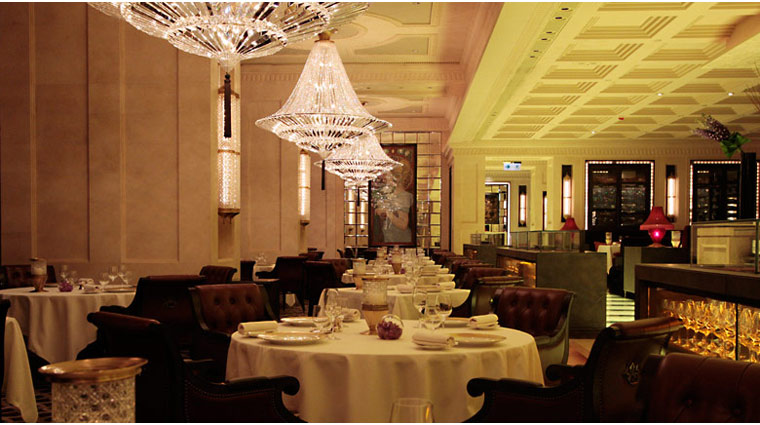 © The Five Star Travel Corporation
Caprice's main private dining room is at the western end of the restaurant and seats 12 diners. It's a comfortable setting with its own floor-to-ceiling window overlooking Victoria Harbour. You also can book the wine and cheese cellar, which can be set up to accommodate eight. It offers an intimate setting amid some of the 1,500 wines Caprice stocks. The space also houses a great selection of artisanal cheeses, some of them aged for more than four years. The cellar, with its orange lighting, earth tones and glass panels for the wine fridges, is a warm and cozy setting that also offers a wonderful view of the central open kitchen and the chefs hard at work. There is a second private dining room adjoining the bar, but it is under renovation and not available for booking.