What are the five best romantic restaurants in Macau?
Answers from Our Experts (1)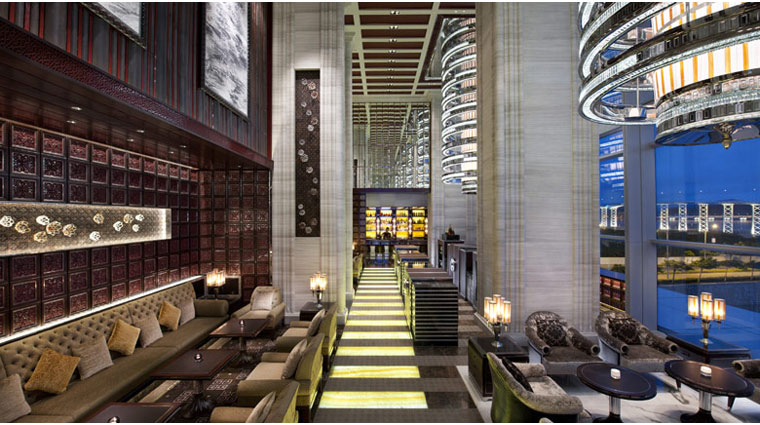 © Mandarin Oriental Macau
Indulge in one of Macau's finest restaurants after a day spent exploring the city's history. You won't be disappointed by the Portuguese cuisine and spectacular views, and neither will your date. Il Vida Rica Restaurant reflects Mandarin Oriental's glamour; Robuchon au Dôme comes from one of the most famous chefs in the world and mezza9 appeals to all of your tastes. Don Alfonso 1890 at Grand Lisboa brings Italy to Asia and you can see all of Macau from inside the 360-degree café in Macau Tower.

1. Il Vida Rica Restaurant in Mandarin Oriental, Macau feels like an eatery that belongs in an exotic palace. Gray walls with accents of deep purple and off-white create a luxe backdrop for the stylish restaurant. If the general vibes weren't romantic enough, how about the floor-to-ceiling windows that provide incredible vistas of the South China Sea and Nam Van Lake? The cuisine is Chinese meets Western with a twist, which leads to memorable dishes like grass fed New Zealand lamb with shallots, herbs crusted saddle, white wine risotto and pumpkin.

2. Superstar Joël Rubuchon's restaurant has been the pinnacle of dining in Macau for ages — or at least since it opened in 2001. Formerly Robuchon A Galera, Robuchon au Dôme changed its name when it moved to the dome crowning Grand Lisboa's casino. The restaurant has more than 3,000 wine labels on hand, any of which go great with the immaculate French haute cuisine that comes out of the kitchen at the hands of polite and prompt service. A meal here isn't cheap, as you can guess, but the tab will be less than a similar meal in Hong Kong, so order a prix-fixe lunch and enjoy.

3. One award-winning mezza9 already exists, and that's the one in Grand Hyatt Singapore. The next one came to Grand Hyatt Macau, and is as lavish as its counterpart. The menu here is multifaceted, offering Macanese fare, sushi and sashimi, and even a delicatessen, pâtisserie and a bar and wine cellar. You can also choose to dine inside, which is dim and lit by giant round lanterns or the outdoor terrace, which we find more to be more intimate.

4. Don Alfonso 1890 at Grand Lisboa is a lavishly decorated Italian restaurant that serves produce (such as tomatoes and lemons) that's flown in three times a week from a private farm in southern Italy. And it's not just the produce that's special. From the olive oil to the pasta, everything that touches a plate is organic. It's no surprise then that you'll taste and feel the freshness in dishes such as the lobster salad with buffalo mozzarella, arugula and Parmigiano cheese.

5. You can see all of Macau from the floor-to-ceiling windows in the aptly named 360-degree café in Macau Tower, arguably the best setting for wining and dining in the city. Indian and Portuguese buffets are served at this contemporary eatery, and high tea set is at 3:30 p.m.