What are the five best kid-friendly restaurants in Macau?
Answers from Our Experts (1)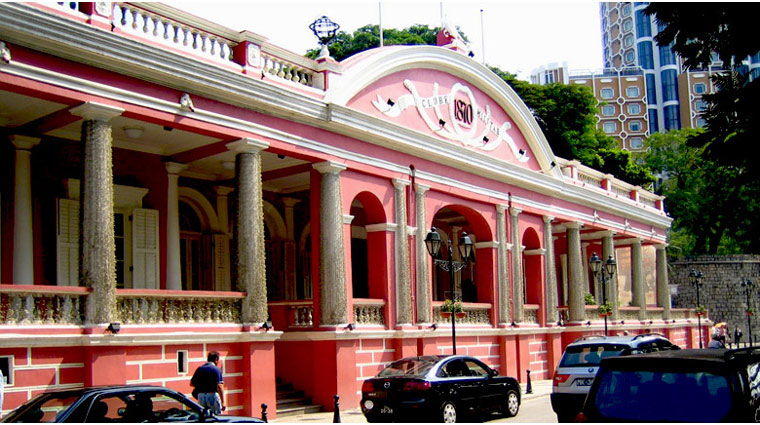 © Macau Military Club
Don't be afraid to expose your kids to Portuguese food in Macau. When done right, it's both tasty and accessible. We've rounded up some of the best casual yet traditional eateries on our Forbes Travel Guide editors' list of the five best kid-friendly restaurants in Macau:

1. A Lorcha Restaurant is the perfect Portuguese restaurant to hit up after you've taken your family to visit A-Ma Temple and the Maritime Museum, as its mere feet away. Casual enough for kids but delicious enough for adults, A Lorcha is all about large portions at reasonable prices. Dishes like Portuguese chorizo, clams and baked bacalau will fill you up and provide you with the energy to visit more heritage sites in the city.

2. Manuela Ferreira is the chef behind Litoral Restaurant, which prides itself on being an establishment opened by a woman with her own recipes. Also located near A-Ma Temple, this cozy café serves some of the most authentic Portuguese food in town. Try Portuguese favorites like codfish baked with potato and garlic and roast sausage and have a uniquely Macanese experience with your whole family, as it's not overly sophisticated or pricy.

3. Headed by award-winning chef Antonio Coelho, Antonio is both classy and traditional. In a rather standard looking dining room, try not-so-standard signature dishes are the lobster cocktail, gratinate goat cheese with acacia honey and Portuguese olive oil and Portuguese duck rice.

4. A Pestisqueira is a fine choice for typical Portuguese fare, and an even better choice for those looking to avoid the glitz and the glam of Macau. It's unpretentious and you'll find dishes like grilled sea bass and curried crab on the menu.

5. Clube Militar de Macau is located in the Macau Military Club. The building, which was built in 1870, originally served as a club for military officers. As you can probably imagine, its restaurant reflects the history and grandiosity of the bright pink painted building with its tall colonial ceilings, arches and Chinese antiques. This, paired with the authentic Portuguese food, makes it a favorite for those who work downtown. Pony up for the lunch buffet and settle in for some prime people watching.