What are the five best Macau food experiences?
Answers from Our Experts (1)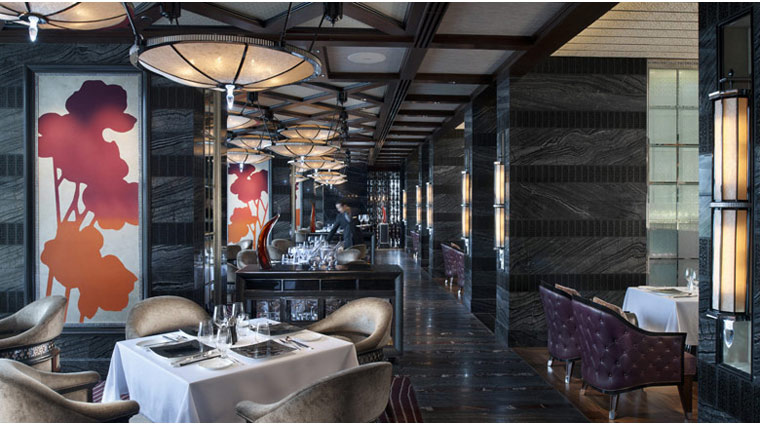 © Mandarin Oriental Macau
Macau has a native cuisine that's unlike anything you'll find elsewhere. A blend of Portuguese and Chinese recipes and flavors with some Indian and other Southeast Asian foods thrown in the mix, Macanese cuisine is truly unique. Here is where to find the five best Macau food experiences:

1. A Lorcha Restaurant is the perfect Portuguese restaurant to hit up after you've taken your family to visit A-Ma Temple and the Maritime Museum, as its mere feet away. Casual enough for kids but delicious enough for adults, A Lorcha is all about large portions at reasonable prices. Dishes like Portuguese chorizo, clams and baked bacalau will fill you up and provide you with the energy to visit more heritage sites in the city.

2. Superstar Joël Robuchon's restaurant, Robuchon au Dôme, has been the pinnacle of dining in Macau for ages — or at least since it opened in 2001. The restaurant has more than 3,000 wine labels on hand, any of which go great with the immaculate French haute cuisine that comes out of the kitchen at the hands of polite and prompt service. A meal here isn't inexpensive, as you can guess, but the tab will be less than a similar meal in Hong Kong, so order a prix-fixe lunch and enjoy.

3. Quite simply, Il Vida Rica Restaurant in Mandarin Oriental, Macau feels like an eatery that belongs in an exotic palace. Gray walls with accents of deep purple and off-white are a luxe color palette, and one that speaks to the fabulousness of the restaurant. If the general vibes weren't romantic enough, how about the floor-to-ceiling windows that provides incredible views of the South China Sea and Nam Van Lake? The cuisine is Chinese meets Western with a twist, which leads to memorable dishes like grass fed New Zealand lamb with shallots, herbs crusted saddle, white wine risotto and pumpkin.

4. Flaunting an elegant theatrical atmosphere (hence the name) with circular ceiling panels, vibrant wall displays and a spectacular view of Performance Lake, Il Teatro at Five-Star Wynn Macau guarantees a fun evening.

5. Wing Lei, also located at Wynn Macau, is home to the world's largest crystal dragon, and it's a slight worth seeing. Adventurous palates should try the shredded jellyfish with sesame oil and deep-fried Miatake mushrooms, and the bean curd with spicy salt is a great starter to share.