What are the five best things to do on a romantic trip to Macau?
Answers from Our Experts (1)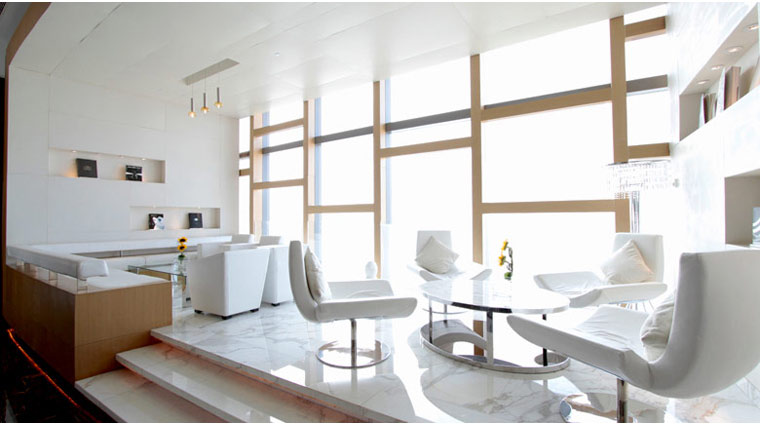 © Forbes Travel Guide
Such a historic city lends itself to discovering treasures, which our Forbes Travel Guide editors think is an intimate experience best shared with someone you love. For a healthy dose of romance, head to Macau Tower and stand on a glass floor 58 floors up; Macau Museum to immerse yourself in history; or Crystal Club for cocktails, views and an air of class. A performance at The Bubble theater is bound to amaze and perusing Macau's flea markets will end in precious, one-of-a-kind gifts.

1. Macau Tower soars more than 338 meters (1,100 feet) into the air, and the observation deck — which you get to from a glass elevator — looms 223 meters (731 feet) above ground. On a clear day, you can see up to 34 miles away. The faint of heart will likely choose to enjoy the view from the revolving 360 degree café or the 180 degree Lounge & Grill; after all, the observation deck on the 58th floor is partially fitted with a glass floor, not an easy architectural feature to stomach. The Skywalk experience allows the brave to walk around the tower attached to safety wires (starting at HK$388), while bungee enthusiasts can free-fall off the platform for around HK$1,288.

2. Macau Museum explains the origins of Macau (plus different cultures that affected the city) by way of precious porcelain, artifacts and objects from daily usage. It's also home to several replicas of traditional Macanese and Chinese households. The museum's layout is quite interesting — from the dynamic entrance on an alfresco escalator that seemingly goes into the shadows, to the exit where you end up with a bird's-eye view of the Ruins of St. Paul's and the rest of the city below.

3. Itching to catch the sunset with a late-afternoon cocktail in hand? Then make a beeline for Crystal Club, located on the 38th floor of Altira. Settle into one of the stark-white lounge chairs facing the windows and take in the gorgeous views. The cocktail list is formidable and the wine list comes from the French restaurant a few floors above, so either way, relaxation and romanticism is at hand. If tippling leaves you a little puckish, then pick from a solid selection of Spanish tapas (the kitchen is open 24 hours, for midnight snackers). During the week, the vibe is pretty laid back; but on Fridays and Saturdays, a DJ spins ambient Latino and world music.

4. Prepare yourself for a multimedia show unlike any other, blending light, music and special effects to take you deep under the sea to an imaginary world. The Bubble theater is the centerpiece of the City of Dreams complex, and its Dragon's Treasure show delivers a 10-minute sensory experience that draws on traditional Chinese folklore to tell a story complete with animated dragons, mermaids and sealife projected onto the domed ceiling of the theater. If it sounds over the top, it is, but it's worth queuing up with the scores of other tourists to see what all the fuss is about.

5. Macau is a rising mecca for antique lovers, with furniture and ceramic pieces ranging from colorful Tibetan-style cabinets to full bedroom sets made of exotic woods. Chinese chairs, paints scrolls, chests made of camphor, jewelry boxes and used Chinese household items are just some of the treasures awaiting discovery. Walk around the area of the Ruínas de Sao Paulo (Ruins of St. Paul's) or Ruínas de Santo Antonio for the flea market. Old shops are intermingled with new ones, and though they often house the same things, the newer shops carry higher price tags. Wherever you go, be prepared to bargain, and keep your eyes peeled for faux antiques alongside real ones. And if your purchases exceed the size of your suitcase, you can always ship by boat for a fee. This area is within walking distance from the Senado Square.