Which five Macau restaurants are best for brunch?
Answers from Our Experts (1)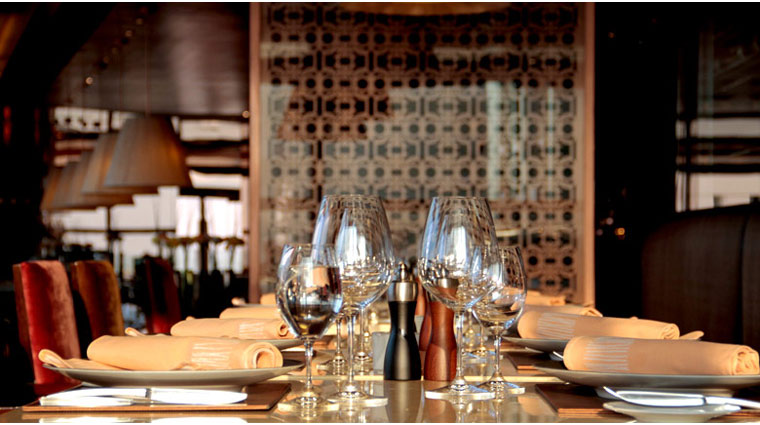 © Forbes Travel Guide
You will need quality sustenance if you plan on seeing Macau the right way, which calls for a considerable amount of walking from sight to sight, usually in sweltering tropical heat. Take your pick from either traditional Chinese dim sum or westernized brunch from some of the city's best restaurants. Here are our Forbes Travel Guide editors' picks for Macau's best brunch:

1. Aurora offers the most bang for your buck in Macau. The traditional French fare is prepared with imported seasonal ingredients, and the wine selection is interesting and well-rounded, with labels imported from all over the world. Another bargain? Foodies consider Aurora's service the best in town, and the tableware is signed by Hermès. Aurora's outdoor terrace makes for a wonderful Sunday brunch. Its furnishings are modern, and you're also afforded a stunning view from the tenth floor of Five-Star Altira Macau.

2. Rosio, located in MGM Grand, is outfitted with an open kitchen with entire walls filled with rows of ingredients in glass jars, resembling a colorful Chinese market. The dining room reflects the refined beauty of MGM Grand with its white Chinese lanterns and floral displays held in large fake rocks. The menu represents a number of countries from Malaysia to Italy, and brunch is offered daily — either buffet or à la carte-style. Order some of Rosio's seafood, carved beef ribeye and custom desserts for brunch, and you will leave feeling satisfied.

3. Wynn Macau's Red 8 redefines the term open kitchen. A recent facelift unveiled a unique 270-degree view into the kitchen, including a floor-to-ceiling window revealing a central wood-fired brick oven used to prepare traditional Peking duck (the apple wood that fuels the oven is flown in all the way from California). The frenetic energy and excitement in the kitchen extends into the dining room, where serves deliver dishes with choreographed grace and speed. This is the perfect Cantonese and Northern Chinese restaurant to order dim sum, which is considered brunch in China. Since Red 8 is open 24 hours, dim sum can be enjoyed as early or as late as you want.

4. Look no further for a casual international brunch than Temptations in Star World Hotel. This typical hotel buffet serves both buffet and à la carte, and the dining room's décor is mostly white and modern. You'll find dishes like seared Macau sole with fresh shrimp and champagne sauce on the menu, which we think doesn't sound like a bad way to start off a day in Macau.

5. The Grand Buffet is just that: grand. We say this because they claim to have the longest lines for a buffet in all of Asia. While confirm this assertion, we can assure you that you'll find a delicacy that suites your fancy at the hotel buffet. Cantonese barbecue, tempura, seafood and Mongolian grill are some of the cuisines offered. The dining room is expansive and the patterned walls look a bit like an optical illusion.