What are the best food gifts to buy in New York City?
Answers from Our Experts (2)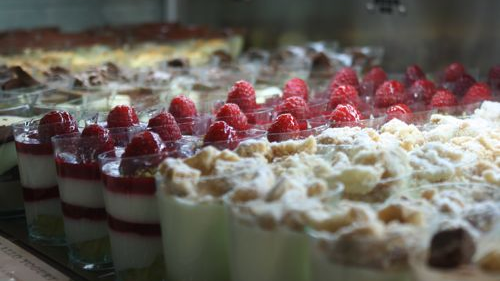 Photo GirlGoneTravel.com
When looking for the perfect food gift, NYC is not a bad place to be in. This food mecca has so much to offer that the problem isn't where to find a unique food gift, but rather where to start looking. In warmer months, the city's farmers markets are a treasure trove of foodie gifts. But NYC also has one-stop shopping food destinations worth checking out, like 
Bleecker Street, home to many artisan food shops such as:

Murray's Cheese for artisanal cheese, perfectly aged for any palate. A gift certificate for one of their cheese classes is also a great treat.

Ottomanelli & Sons Prime Meat is a family-owned butcher shop that has been serving the best steaks and cuts for over 100 years.

Amy's Bread is celebrated for her organic, whole-grain bread options, as well as baked sweets and pastries.

O & Co. has a huge selection of olive oil and vinegar products, many available for sampling. They also have wonderful spreads and crackers, as well as a few olive oil based beauty products.

Porto Rico Importing Co. offers coffee lovers a wonderful selection of organic beans that are environmentally friendly and support family-owned coffee farms. Just walking into the shop is a treat for the senses.

Of course, one of the best ways to experience it all at once is to gift a NYC food tour, where you learn both the history and taste along the way.

Another stop to check out when in town is the Chelsea Market. Here you will find many shops and eateries, as well as the Bowery Kitchen Supply store to appeal to the foodie in your life.

If looking for a gift with more of a European flair, a cooking class at Eataly is the way to go, along with any one of the many Italian food products and literature.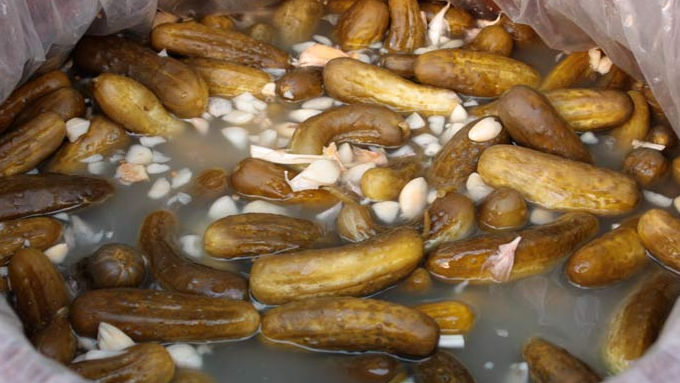 Shopping for artisan food gifts in the city reminds me of traveling to little towns around the country, and sampling the best products they have to offer. The difference, however, is the plethora of delicious things being made and sold here, especially in Brooklyn.

Head to Marlow & Daughters to pick up an array of homemade charcuterie, house-cured bacon, and special local products. This cute shop is located in Williamsburg, Brooklyn, and while you are over there, make sure to stop in the flagship shop for Mast Brothers Chocolate. There, they sell bars of their hand-crafted chocolate bars single-origin style, or in flavors including chili peppers, and Stumptown Coffee.

One great product that I can't her enough of is McClure's Pickles, a local producer who makes the best spicy pickles that I have ever had. On that note, local purveyor Rick's Picks, does a pickled okra with paprika that they call Smokra, which is one bright, spicy and smoky bite you don't want to miss.

New York also has many craft distillers, so, as long as you are driving here or checking luggage, be sure to check out one of the city's tasty brands. One of my favorite spirits is Dorothy Parker gin, which comes from the New York Distilling Company. I am also keen on Widow Jane, a small batch bourbon from Cacao Prieto in Red Hook.

In Manhattan, head to the Essex Street Market for some foodie gifts, from whole coffee beans from the Porto Rico Importing Co., or a bag of "Pig Candy," Roni-Sue's chocolate-covered bacon. No matter what you bring, these tokens are sure to leave a good taste in your mouth.